Bollywood
The Mysterious Death In Bollywood Industry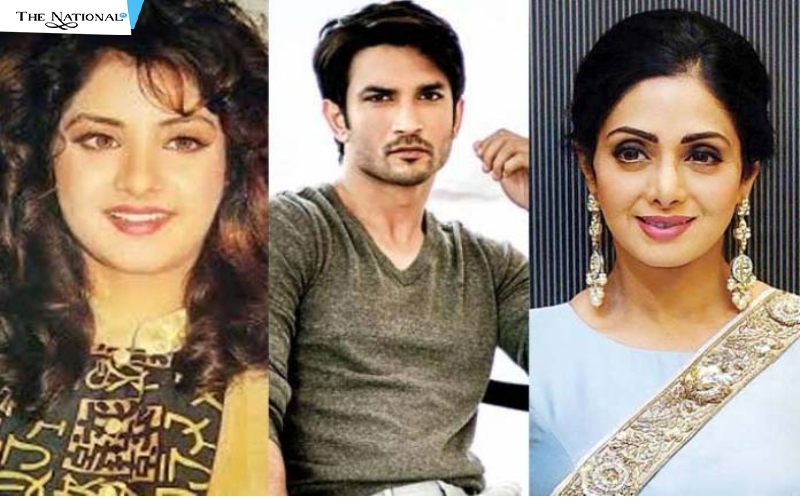 This is one of the incidents that shook the entire nation. No doubts this year has not been good so far but the worst it gets the more mysteries we discover. A very well know actor left us this year along with two of the best actors, they were Irfan Khan and Rishi Kapoor who were battling from cancer for over years now. This incident took us back to the mysterious death of the most love actress Sridevi and a similar case of Jiah Khan who was found hanging in her own apartment in Juhu back then in the year 2013.
The incident came into the light on the 14th of June this year when the late actor Sushant Singh Rajput was found hanging in his apartment in Bandra, Mumbai. It was said that he was suffering from depression. At the start of the investigation, the police clearly stated that it was the case of suicide. Along with the post-mortem report, the viscera report also came into the highlight and stated that it was a clear case of suicide and there was no foul play found. The doctors stated the time of death as 10-12 hours that is somewhere between 1:30 pm to 11:30 pm (according to the Indian Standard Time) before the post-mortem examination was done.
On the 25th of July, The Rajput family lodged a complaint against the first information report with the Patna police accusing Rhea Chakraborty and five others of the abetment of suicide.
Later on, the 19th August, the Supreme Court of India allowed the Central Bureau of Investigation (CBI) along with India's national government's top investigation team to take the future cases registered under the death of the late actor Sushant Singh Rajput. On the 21st August, the leader of the forensic department Dr. Sudhir Gupta stated that they have been looking in all the probabilities of murder as well as investigating all the evidence found at the time of the incident.
On the 2nd September, it was reported that there were such probabilities found in terms of murder and as they had re-investigated the crime scene there was no evidence as such that indicates that the actor was been murdered or homicide.
The reason behind the death is still an unsolved mystery.
Read More Latest Bollywood Movie Reviews & News
Read More Sports News, Cricket News
Read More Wonderful Articles on Life, Health and more
Read More Latest Mobile, Laptop News & Review