Bollywood
Pankaj Udhas, Zayed Khan, Ajaz Khan attend 13th Dr Batra's Positive Health Awards 2019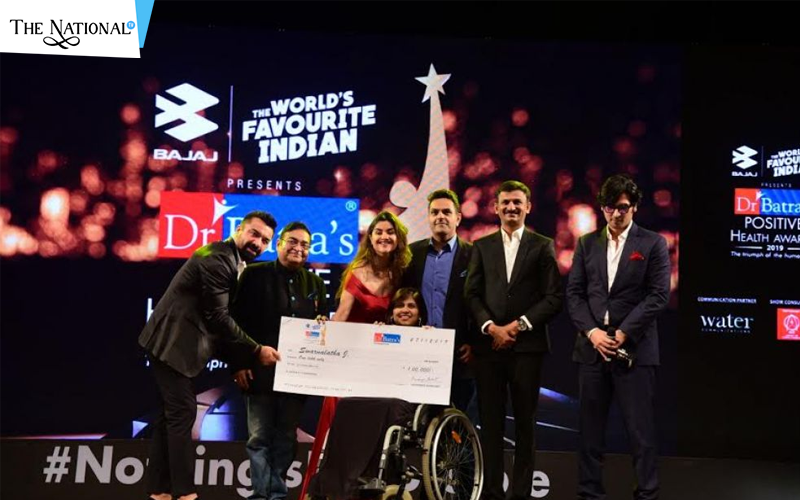 Legendary singer Pankaj Udhas, Actor Zayed Khan, Ajaz Khan & many others attended the 13th edition of Dr. Batra's Positive Health Awards on Wednesday in Mumbai. All of them were happy to be a part of the award ceremony. They said that people who have been felicitated in the award ceremony will inspire generations from their own stories.
Talking about Dr. Batra's Positive Health Awards, Zayed Khan said, "Today, we saw real heroes who have been felicitated in this award ceremony. I am feeling really glad to be here and it's a great initiative from Dr. Batra who has felicitated these people. It's not an easy thing to organize such a kind of event with the same amount of passion and love every year. I hope more and more such heroes come to the forefront and inspire future generations. I am thankful to Dr. Batra for inviting me on this occasion and I would like to congratulate him for hosting such a nice event."
The Dr. Batra's Positive Health Awards presented by Bajaj brings to you real-life heroes whose positivity and strength have helped them overcome debilitating diseases and disabilities to prove that #NothingIsImpossible. These individuals with unyielding grit, unflinching determination, and immense self-control, have not only overcome seemingly hopeless conditions but have also contributed towards making society a better place.
Talking about Dr. Batra's Positive Health Awards, Ajaz Khan said "Firstly, I have a small complaint to Dr. Batra that why his team didn't invite me in the prior years. It's such a nice initiative so, I am feeling really good to be here. I think Dr. Batra is doing really good work and earning blessings from people. I think people who have been awarded in this event are nice examples for society to keep pushing forward because everyone amongst us feels low at some point in life. After watching them, Inshaallah, I will not feel low in my life again and I will keep fighting. I think everybody should take inspiration from them and I will make sure that every year, I will be a part of this noble initiative."
Dr. Batra's Positive Health Awards saluted these 'Positive Health Heroes' on Wednesday at the Royal Opera House in Mumbai. The event was managed by Freshwater.
Read More Latest Bollywood Movie Reviews & News
Read More Sports News, Cricket News
Read More Wonderful Articles on Life, Health and more
Read More Latest Mobile, Laptop News & Review