Bollywood
Mumbai Press club Stands with the Guild to boycott Kangana Ranaut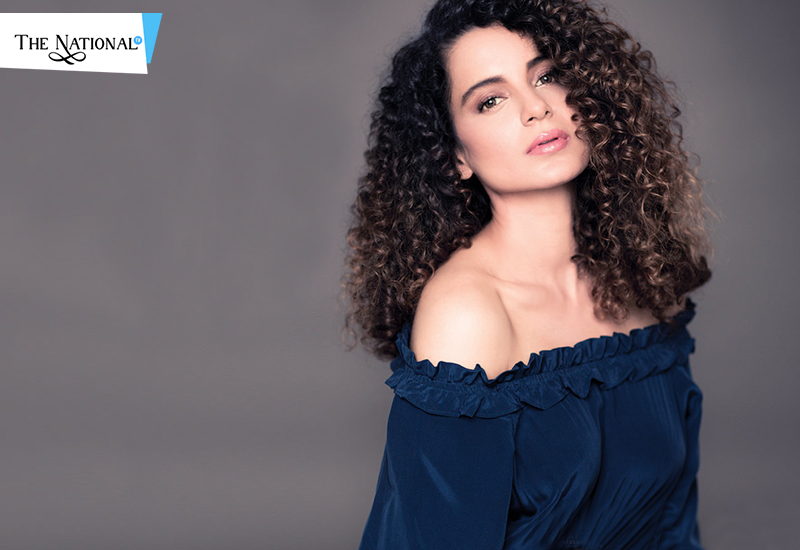 Recently, in the song launch event of the Kangana's upcoming film "Judgmental Hai Kya", the former lashed upon a journalist. She accused the later of running a "Smear Campaign" against her and her last movie "Manikarnika".
This event has been widely publicized since then all over the media. Various media groups have joined hands and back the Justin Rao, a young entertainment journalist. Kangana launched an attack even before the journalist could ask any questions. She started with "tum to hamare Dushman ban gaye" "you have become our enemy". She further exclaimed that the journalist called her a "Jingoistic woman" who are making films on nationalism.
The argument kept on heating up with other journalists accusing her of portraying a disrespectful behaviour towards the journalists.
The Entertainment Journalist Guild is the first one to raise this concern stating that this isn't the first time that Kangana and her Manager Sister have insulted and abused journalists. "It has become part of their unprofessional conduct" their release stated.
The release by the Mumbai press club further states "The Mumbai Press Club stands fully behind the guild to demand Ms Ranaut tender an apology to Justin Rao and their other journalists for her behavior. We fully support their call for a complete boycott of her events".
This release was published after the Mumbai press club examined the entire footage. They state that the journalist was "fully composed", Ranaut was abusive and insulting. Despite of the constant interventions from the public to take the argument off press, the agitation could not be controlled.
The Mumbai Press Club strongly condemns the language and behavior of actor Ms #KanganaRanaut in respect of the news media, and in particular towards @PTI_News journalist, Justin Rao. pic.twitter.com/JZePvubTMN
— Mumbai Press Club (@mumbaipressclub)

July 13, 2019
While the director of the movie "Judgmental Ho Kya", Ekta Kapoor apologised for the miss-happening in the event, Kangana refused to do so.
"Since this has been a serial problem, we will also examine the option of pressing primal charges of abuse defamation and intimidation against Kangana Ranaut; as well as seek civil compensation for preventing journalists from carrying on their professional work" the release further states.
On Thursday, Kangana released a video on instagram stating that she wouldn't apologise