Bollywood
Audience's reaction on Super 30 trailer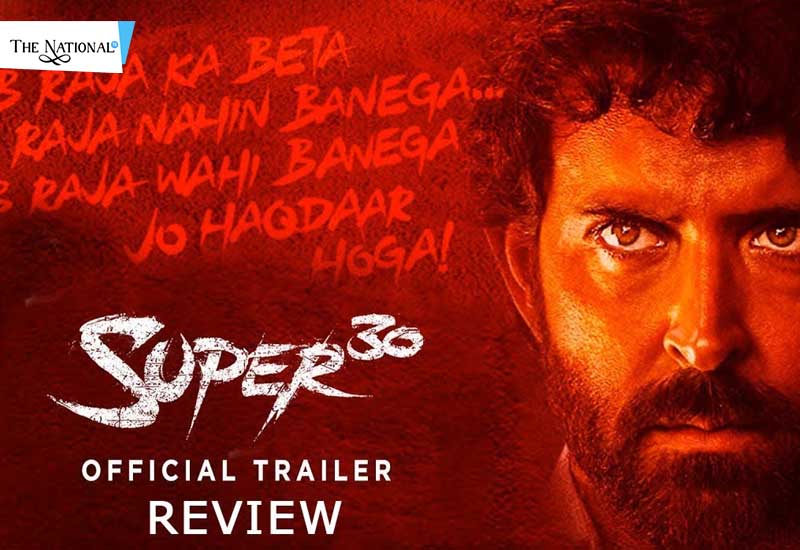 The trailer of Super 30 has been released on 4th of June, 2019. The movie is about the life story of Anand Kumar.
Anand Kumar is an Indian mathematician who is known for his coaching classes named Super 30 in Patna, Bihar. Super 30 was started in 2002 and it focussed on coahing underprivileged children for IIT-JEE. By 2018, 422 out of 480 students had made it to IIT. Kumar Anand is well knowned in India and has also been featured in numerous channels including a documentary in Discovery channel and in KBC with Amitabh Bacchan.
Super 30 was hyped since the film had started filmimg, This indeed raised the expectations of the audience as they were curious in knowing the life story of the selfless Mathematician. But, after the trailer of the movie was released, nothing but dissappointment was served in they audience's plate.
First of all, the lead actor Hritik Roshan who is playing Anand Kumar is being troller for his overboard acting. While the trailer is much liked by the people, the Bihari accent and his makeup seems fake and inconsistence. This has invited the Indian memers to clear their hands on memes about his acting which is literally all over social media nowadays.