Bollywood
Rhea Chakraborty on the cover page- Crushing On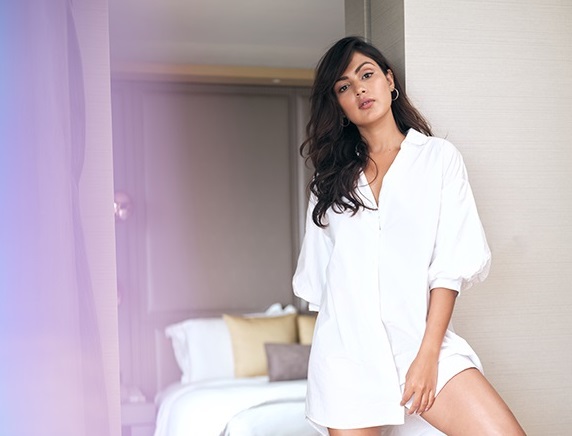 "Magic happens outside your comfort zone" says Rhea
Rhea Chakraborty, lately in news for dating actor Sushant Singh Rajput, has a magnetic and bubby charm. She will soon be seen in Chehre, starring Amitabh Bhachan and Emran Hasmi this year and Rhea is hitting headlines for appearing on the cover page of The Lifestyle Journalist Magazine March 2020 edition.
"Bollywood has been the craziest journey - up and down and round and round! But I have learnt so much and evolved as a person through this journey. I met some amazing people and met some people early on - who made me realize what not to become," she adds in her interview.
If not an actor-model, Rhea would have been an IIT passout engineer she feels!
Talking about her role in Chehre in the cover interview she adds, "I feel super excited about it. I got an opportunity of a lifetime to work with Amitabh sir, Anu Kapoor sir and the amazing cast. Learnt why the film industry became the film industry."
Close to her mom, Rhea fondly recalls her best memories of childhood- eating Gol Gappas with her mom. "The first thing I bought from my salary was a watch for my mother," she adds.
On being asked her view on nepotism in Bollywood she adds, "Only talented star kids survive. There's no denying that they do get ample opportunities without too much effort."
One person whom Rhea really admires is veteran actor Rekha- for her sense of fashion and style. "She is elegant and truly a fashion icon!"