Bollywood
"Responsibility Increases After Winning Mirchi Music Awards 2020 For Upcoming Vocalist" Says, Aakanksha Sharma | Full Video Song "Chudi Chamke"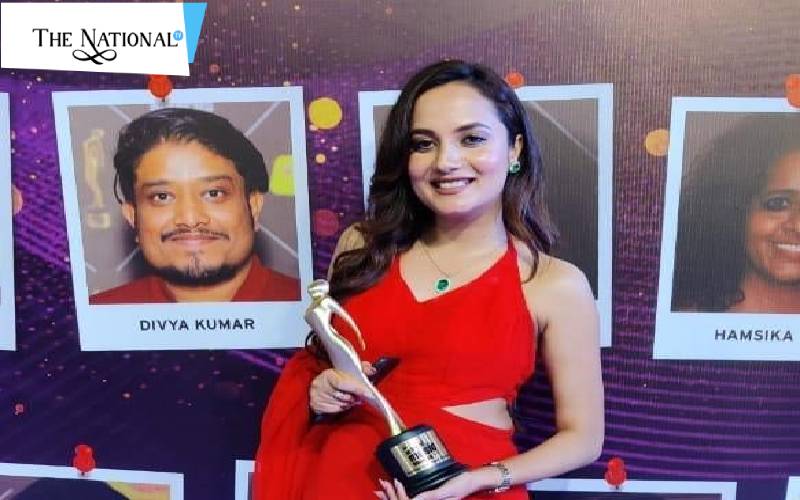 Aakanksha Sharma known for hit and popular songs such as Jogi, Chudi Chamke and more, bagged the prestigious Mirchi Music Award in "Upcoming female vocalist of 2020" category says winning award increases responsibility.
Possessing one of the most stunning and varied song discography for such a young age, singer Aakanksha Sharma has bagged her first Mirchi Music Award 2020 for "Tum Chale Gaye" from Marudhar express. She has been honored with the Upcoming Female Vocalist Of 2020 award.
Talking about the award win, Aakanksha Sharma said, "I am extremely happy today because finally I have won my first ever award in my life and for my singing career, which is Mirchi Music Award for the upcoming female vocalist of the year 2020. I am so happy, see appreciation is really important. I have crooned a lot of songs, and I have won the award for Tum Chale Gaye from the film Marudhar Express. This song is really close to my heart, in fact, while we were dubbing the song, the entire creative team got so emotional, including composer Jeet Gannguli and lyricist Rashmi Virag"
"Once the song release, unfortunately, it didn't get noticed but I won an award for it, so this is something like one of those things where you want it to happen but is not sure whether it will happen or not. But actually happened and I am really happy about it. Now my responsibility as a singer has increased towards my fans" added Aakanksha. Aakanksha Sharma also has her own YouTube channel and her first song "Chudi Chamke" has garnered 6 million hits within record time.
Talking about her journey, Aakanksha added, "I have done a lot of hit and popular songs. My song Jogi is quite popular than I have done this song for Mithun, titled Tu Alvida and lot more. After singing so many songs, I got my recognition, which I think is really important for any artist. My confidence level has been boosted because now I know that I have made a position for myself in the industry. I might not be where I want to be but now people know me, and it is a great feeling. I am feeling very fortunate and thankful"
With back to back hit songs and first award win, Aakanksha Sharma is going places and we wish her the best.
Read More Latest Bollywood Movie Reviews & News
Read More Sports News, Cricket News
Read More Wonderful Articles on Life, Health and more
Read More Latest Mobile, Laptop News & Review