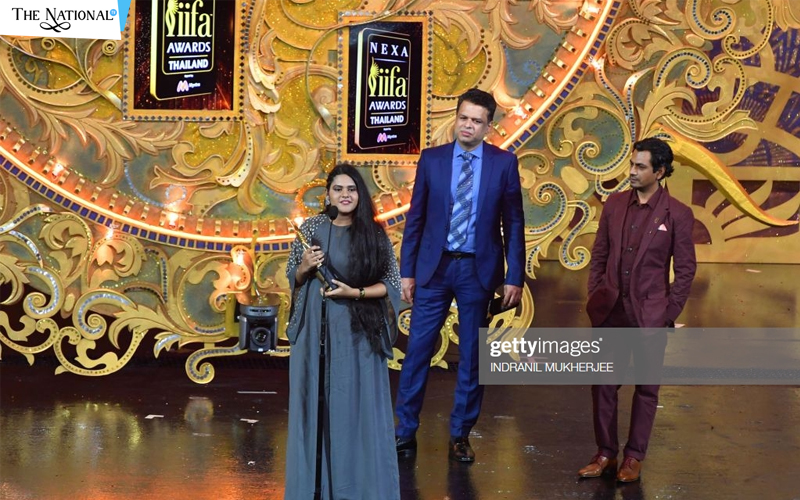 15th August Special Interview Edition
'TheNationalTV's Exclusive Interview'
Artist Of The Month: The Musical Prodigy 'Meghna Mishra'
"Hold fast to dreams
For if dreams die
Life is a broken-winged bird
That cannot fly.
Hold fast to dreams
For when dreams go
Life is a barren field
Frozen with snow."
These rhythmic words exemplify the ritual sincerity of Meghna Mishra towards pursuing her musical dreams. Songs sung by her remain resplendent rendition to hear and though she sings words created by someone else, they belong to her completely while she sings.
Meghna's parents' talent percolated into her and gradually the family musical bond prospered as she grew older. You can say that her family's musical genes were passed on to her and it is no wonder that at a very young age, she became musically inclined. She has been the recipient of 'Filmfare Award' for best playback female singer for a song 'Nachdi Phira' (Secret Superstar). Meghna's success is surely a positive sign for the music industry.
Everyone knows that music is meant to listen but not everyone knows that music can be treated as a conversation as well between two people who share common penchant related to the music.
Meet Meghna Mishra who was raised in an extraordinary family of musicians and emerged as one of the youngest playback singers of the Bollywood Industry. Her larger-than-life modesty combined with her quintessential innocence reminds me of this aphorism, "Unaffected modesty is the sweetest charm of female excellence, the richest gem in the diadem of her honor."
Catch the soulful voice of 'Meghna Mishra' on
https://gaana.com/artist/meghna-mishra
To know more about 'Meghna Mishra', visit
https://www.facebook.com/mishrameghna/
https://twitter.com/_meghnamishra_?lang=en
https://www.instagram.com/_meghnamishra_/?hl=en
Meghna Mishra Interview with Hiranshi Mehta
In this Interview with Hiranshi Mehta, Meghna Mishra reflects on all those elements that every young singer, who is formidably blessed with inimitable intonation, can resonate with.
Tell us about yourself?
I am born and brought up in Mumbai but I have my roots in UP. Music is like a second language in our family, something that we all speak. My father is an amateur singer and my mother is a Kathak dancer and also a great Tabla player.
Therefore, the musical calling came from my family's musical legacy and it is something that has been remained my driving passion since childhood.
Since my childhood, I have been surrounded by music. It was my dad who acknowledged my singing talent and hence began training me when I was around 10 years old. Fast forward a few additional years and now I am pursuing my career in playback singing.
When and how you got into playback singing?
The fact that both, my mother and my father are talented is something more than a mere a coincidence and growing up in a musical family turned out to be no less than a blessing for me. Honestly speaking, my parents have been my first teacher. It is their influence that made me inclined towards music or rather say devote myself to the music.
Not many know that before Secret Superstar, I sang for one Marathi Movie when I was merely 11 years old. Santosh Uncle, who was in the quest of a female child playback singer for a Marathi movie 'Vitti Dandu; learnt about my singing talent. That is how I received the first opportunity in playback singing
In the year 2016, I received a call from Ashish Narula Sir, manager of Amit Trivedi Sir. He requested for my voice sample and my mom sent it to him via Whatsapp and that turned into an audition call. Post the audition, a few hours later, he texted an address to my dad's phone and when I reached at the address accompanying my father, I realized that it is a studio of Amit Trivedi Sir.
My joy knew no bounds when I learnt that is none and other than Amir Sir's movie for which I have got selected as a lead playback singer. I practiced in Panchgani for almost 12 days and finally recorded songs for 'Secret Superstar'. With each day, the significance of music grows in my life. For me, experiencing nostalgia has become everyday ritual due to my musical roots.
If it was not for your music career, what would you be pursuing right now?
Honestly speaking, the music flows in my veins and I cannot imagine my life without music. Despite the fact whether I would have had been fortunate enough to access any opportunity related to the playback singing or no, I would have had been pursuing music in some or the other way.
Do you consider learning, studying and understanding the classical music to be important? If yes then why?
Yes, certainly. I do understand the value of classical music as since childhood I have been familiar with this genre. Therefore, in my opinion, singers must learn at least the basics of classical music including classical notes, theory and other diverse elements. This is imperative to achieve confidence.
What are the parameters for success for Meghna Mishra?
At this point in time, my major parameter of success is my progress in 'step-wise fashion' mode towards gaining a deeper insight into classical music. At the same time, I am absolutely aware of the fact that one life time does not suffice to comprehend 100% knowledge of classical music but still, all I have to do is to learn as much as I can in this lifetime. I am eagerly looking forward to accessing an opportunity to perform classical music. Once somebody quoted that behind 5 minutes performance of classical music, there remain 20 years of hard work and I found this to be quite thought-provoking.
Have you ever met with criticism so far? If yes, how did you handle it?
I am fortunate to experience 90% constructive criticism and 10% appreciation as I believe that it is through constructive criticism, performance is improved through incremental changes. Also, I believe that one must make critics feel comfortable enough in sharing their insights. The best way perhaps is honoring them by exhibiting excellent listening abilities. This works like perfect win-win. I look forward to an opportunity to turn critics into valued allies for achieving success.
Which 'Live Performance' is your most cherished Live Performance and why?
I do cherish every single live performance. However, there is one that remains close to my heart. When I was accompanying Amit Trivedi Sir to be the part of a college fest in Jamshedpur. Unfortunately, after reaching there, I realized I have a sore throat. I informed Amit Sir about the same and he asked me to report for the sound check. Post that, he told me that just sing one song but while singing do ensure not to put much stress on your vocal cords. I decided to follow his advice and in the meanwhile, I was also trying other means to improve my vocals by sipping green tea and luke-warm water.
When I began singing, I realized that the audiences despite being aware of the fact that my voice is not in its best form, gave me a terrific response. They were constantly cheering for me and showed outstanding co-operation. That day I realized that the success of any live concert not only lies in exceptional performances delivered by the artists but also on the co-cooperativeness of audiences. For that, I have to be thankful to the Amit Trivedi Sir as his suggestion proved to be saving grace for me. It is always such a blissful feeling to share stage with such a level-headed music director.
Who are your biggest influences?
I still listen to old classic Bollywood songs, but I do adore contemporary music as well. I am a big fan of all old Bollywood singers, Ghazal singers, and Devotional singers. My list of biggest influences encompasses all remarkably talented rather say gifted old Bollywood singers and promising new singers. In fact, every single artist who is somehow related to the music, influences or rather say inspires me in some or the other way.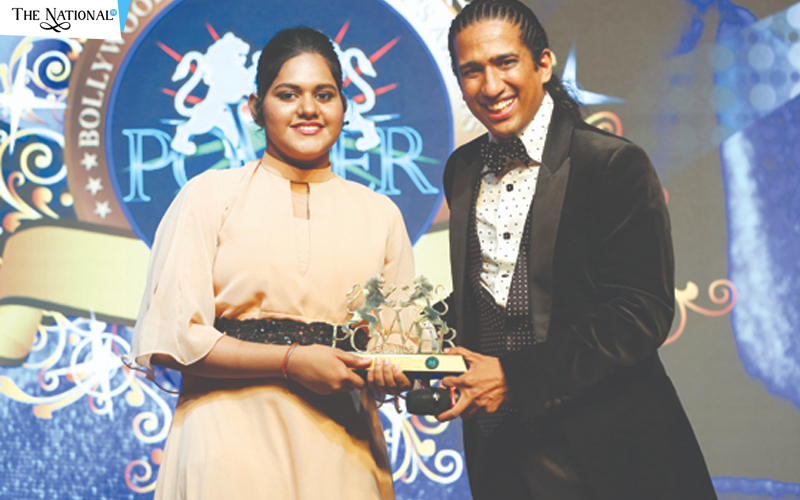 Would you like to share experience about 'life before and after' your debut as a playback singer for the Bollywood movie 'Secret Superstar'?
Yes, I would love to. Firstly, before my debut as a playback singer, I was not much sure to pursue my career in playback singing with such confidence. Post the success of 'Secret Superstar', I became absolute confident that this is what lies in future for me.
Another major difference 'life before and after' is that I overcame my shyness. Earlier, initiating communication even with acquaintances would appear as a mammoth task but now I am at ease while striking a conversation even with strangers.
Third major change 'life before and after' is that now more people have begun recognizing me in comparison to earlier. It feels like I have earned some identity as a singer. To sum up, I can say that life 'before and after' has been one wondrous journey that marked the beginning of 'self-discovery' for me.
What are your current projects?
Oh. I have to remain tight-lipped about my current projects due to non-disclosure policy. Nevertheless, I can surely share something related to my venture. By God's grace, I shall be able to release my solo album anytime soon. Besides, performing live is something that currently keeps me most occupied.
How often and for how long do you practice singing?
Practice for me is as important as having breakfast. I am a goal-oriented person and hence I do not skip practice at any cost. For me, practice is an act that depicts my visions and my faith to accomplish my goals. It is a powerful instrument to invite the desired perfection that leads to improvement which further results in perfection. I firmly believe in this byword, "Practice is the hardest part of learning, and training is the essence of transformation."
How do you balance music with other obligations like studies, spending quality time with family and friends?
Singing for me is not merely a part of my profession, it is a creative ritual imbibed in my everyday routine. At our home, singing and celebrations go hand in hand. When it comes to striking a balance between singing and other obligations, I do not have to face much challenge as my school's management has an extraordinary positive school culture that lends utmost co-operation and support to talented students.
What are your-pre-recording rituals?
My pre-recording rituals include adopting the utmost positive mind-set by keeping stress, anxiety or any kind of negative emotion at bay. Also, I invoke God's blessings and this pre-performance ritual puts my mind at ease and also puts a smile on my face. Another most important ritual is to get into the kind of mood that reflects the theme of the song. Last but not least, I prefer eating light meals.
Any movies do you like or you think they inspired you in some or the other way?
I love Biopics as they are the movies made with a purpose. They emphasize on prominent events enveloping an individual's life putting forward the epic tale of the rise to glory and fame. They serve as the most influential elements of inspiration as they remind me to stay strong.
There can be times in life when it is hard to look for a positive element amidst adversity and that's when Biopics infuse much- needed dose of inspiration. They make us believe that even amidst adversity one can discover oneself and find confidence and the true beauty blooms within one strong sense of self.
The most important lesson they share is that at times the path may appear utmost difficult but that does not mean that you have chosen a wrong path.
A few all-time favorite Biopics of mine are
Bhag Milkh Bhaag,

Sachin: A Billion Dreams

Ustad Amir Khan : A documentary
What are your hobbies?
My hobbies are traveling. If I am not traveling I love cooking. For me traveling is indeed like a beautiful escape from the hustle and bustle of life. It imparts me with an opportunity to rejuvenate myself. This adage strikes the perfect chord with my penchant for traveling, "I love the feeling of being anonymous in a city I've never been before."
As far as cooking is concerned, it is therapeutic. I believe, 'Cooking is like painting or writing a song. Just as there are only so many notes or colors, there are only so many flavors - it's how you combine them that sets you apart.'
Say out any of your favorite quote or quotes.
'One needs years of practice not hours of practice to achieve success'.
What motivates you in your professional life and personal life?
The three pillars of motivation for me in my personal and professional life are:-
Criticism: Surprising it may sound but I seek criticism (of course constructive ones) and do embrace it. It provides me with a personal growth opportunity. To become skilled at extracting the whole value from 'Constructive Criticism' has been a constant endeavor for me as an artist.
Encouraging response from audiences and well-wishers: For any artist including me, encouragement that comes from people serves as an epic source of motivation.
Biopics: I am a huge fan of Biopics. When I watch biopic I am totally into it. I can relate to the character and when I witness their awe-inspiring journey full of crests and troughs and the way they emerge winners', makes me believe that nothing is impossible in life.
What was your 'LOW' and 'HIGH' point of your life?
Well, this is certainly one interesting question. So far, the quantity of low has prevailed over the high in life. However, when I look back, the lowest point was ironically the one point that marked the beginning of a high point.
During the making of the 'Secret Superstar', I was in 10th grade. Amidst the intense amount of stress, double pneumonia added to nuisance. The doctor strongly advised me to avoid singing for a few days. That was the time when I had to give my singing demo in front of Amit Trivedi Sir and I did not wish to share this piece of news with him fearing I might lose this opportunity. Now let me spill beans about the high point of the same story. When I sang, surprisingly I was able to make a good impression despite being unwell. So for me, it was no less than a phenomenal triumph.
Another high point is indubitably the moment when I became the recipient of one of the most renowned awards i.e. 'Filmfare Awards in the year 2018' as the best female playback singer. The moment when my name was announced I felt as if the time stood still. Even until few next days, it was like somebody please pinch me for my accomplishment. For all my high moments, all I can do is express my gratitude to God and all those people who made it possible for me to showcase my talent in front of the world.
Which people have been great influences in your life and why?
My father is a brilliant classical singer who does possess knowledge of almost all genres of Indian classical music. Similarly, my mother is an ingenious artist whom I admire a lot.
Since all family members share a connection with music, it has become an overwhelmingly upbeat feature in my life as every family member can share, either as singers or as avid listeners letting know each other how fantastic they are. Singing and playing instruments, especially when you were young, you automatically tend to look up to your parents. While other parents discourage their child from pursuing arts, my parents have always been extremely supportive.
So it is my parents who have been the greatest influences in my life. They constantly keep encouraging me and give me plenty of advice. They know precisely a multitude of techniques to lend me a helping hand through practicing proclivity. The impact made by them is 100 times more powerful since it is my family!
I am equally grateful to the entire team of 'Secret Superstar' for creating utmost comforting moments and working ambience that was designed to push me to grow as a singer. Especially, the encouragement and co-operation and moral support that I received from Aamir Khan Sir, Amit Trivedi Sir, Kausar Munir Ma'am and Zaira Wasim is something for which I cannot put my gratitude into words. They all have been such an important part of my musical journey. It is simply invigorating to see them devoting their life to what brings them bliss.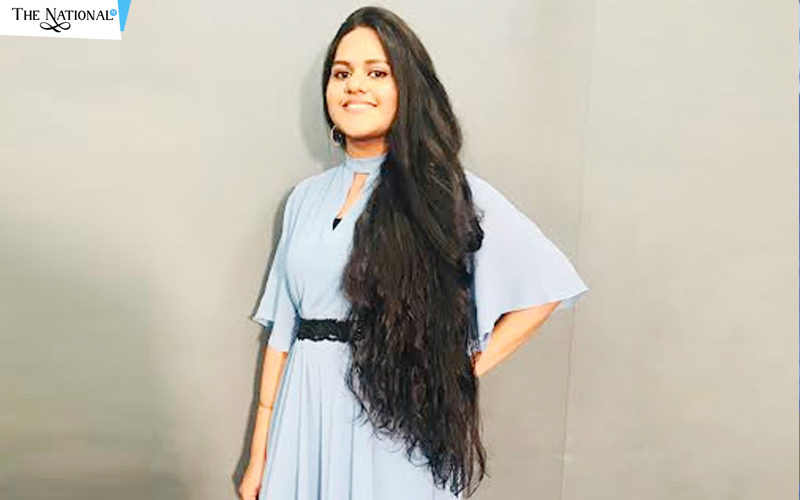 What one word or phrase do you want people to associate with your name?
When people come up with one word or a phrase related to somebody's name it begins to gradually get associated with an identity of an individual. With time, an individual goes on to become more engaged with that name or phrase and even more trusting of the specific message in which appears his/her name. So, rather than I desiring by myself, I would wish that people decide about that by themselves as it would be more intriguing. However, at the same time, I will not mind sharing what I feel about myself in terms of one phrase, 'I am just a conventional girl who is in the pursuit of chasing her dreams and has eventually learnt to carry herself with confidence.'
If 'Meghna Mishra' could change anything about the 'Bollywood Music Industry', what would that be?
I am new to the music industry so I am not much aware of the way it exactly works. Being a newcomer, there is one welcoming change that I would love to witness in the industry and that is that it should be more receptive to the new talent or rather say it should be more talent-driven. Perhaps setting up a legitimate 'talent-scout' digital platform meant for not only singers but amateurs belonging from different genres to share their talent seems to be the dire need of the hour. Also, I hope that the research-oriented approach becomes more rational. The singer should be approached post a thorough research process. The voice of the singer must relate with the character's voice and should be competent of doing justice with the theme of the song.
What piece of advice do you have for aspiring singers who aim to pursue their career in playback singing?
My advice rather say the mantra to aspiring singers is, practice as much as you can as imbibing practice in the everyday routine is indispensable to advancing an artist's skills. This mantra not only works for singers but for every single artist who is devoted to some kind of art. Moreover, when I say practice it means 'committed practice' even amid all stumbling blocks. Besides that, adopt an action-oriented approach to accomplish your dreams and most importantly, learn to embrace your blessings especially amidst adversities.
Author's Note:
We have an incredibly impressive tale of 'Meghna Mishra' to tell you. Hope you readers immerse in it. I am grateful to her for trusting my caliber to unleash several unknown shades of her personality. I absolutely support her vision related to the 'talent scout' as it will open doors of opportunities for the creative people like us. Also, without Mr Santosh, Mr Amit Trivedi and Mr Aamir Khan , we would not have been fortunate enough to realize the true potential of such a talented singer. I would also like to express my heartfelt gratitude and appreciation to TM Talent Management for arranging an interview with Meghna Mishra and ensuring their utmost co-operation.
About the Author:
A Copywriter, an Image Architect, an Apparel Designer, a Brand Strategist, Hiranshi Mehta is National Creative Head with 'TheNationalTv'. Her epistemophilic personality epitomizes her winning personality traits. Outside her professional life, she has a distinctive vantage on world talents and the concept of altruism, the conventional underpinnings of diverse shades of life and of course the creative prowess to blend it all together.
About the CEO:
An Educationist, an Entrepreneur, a Visionary Leader, but above all, a remarkable sophophile, Mr Sunil Sharma's aptitude is not new but it has been discounted as many people fail to appreciate his larger-than-life vision. Nevertheless, he believes in being a trailblazer in the milieu of initiating revolutions in a country that is eager to embrace the vivid cultural and social transformations to make its presence felt on the world's map.
We'd love to hear your thoughts.
Find us on Twitter: https://twitter.com/TheNationalTV
Facebook: https://facebook.com/TheNationalTVofficial/
Instagram: https://www.instagram.com/thenationaltvglobal/
Linkedin: https://www.linkedin.com/company/thenationaltv/
or write into info@thenationaltv.com