Article
Why Sports is Important in Our Life ?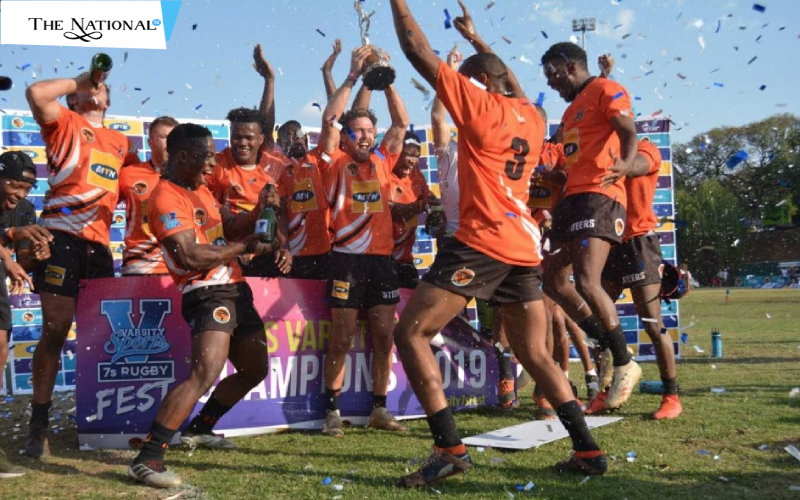 All Work and no Play makes Jack a dull boy!
Sports and games are not just mere bodily activities alone. They play a more significant role in making people active, confident, flexible, alert, and happy but in the majority of the schools, the game interval is for comfort. It's for breaking the humdrum of academic lessons. Opting for sports as a career option is still not a lucrative option in our country. Nothing to get offended of, but it's the bitter truth we play poorly in International games such as Olympics despite having a democratic edge. It isn't that we're not capable enough, there are few individuals who've brought many laurels to the country. But there are many individuals present who are capable enough to compete at the world level and bring many laurels to the country but it's the fact that we lack awareness. Our players do not get the essential encouragement and support. Just excelling in academics should not be the only priority of one. Playing Sports gives you so many benefits that you cannot think of!
Games and sports make us healthy and fit for work. Games and sports are very necessary for our life. Games and sports make us fit, active, fresh, and social. They teach us a lesson about cooperation duty and discipline. They teach us a lesson of brotherhood and national unity. Games and sports have much value in the development of the body are as important as those of the mind. A healthy mind dwells in a healthy body. Games keep the body fit and active.
Sports and games play an important role in the development of human personality. These games also play important role in children's physical and mental development. Sports are an essential part of our life. It teaches us how to stay strong and healthy, and tests our physical abilities.
Few reasons why Sports is important in Student's life:
1. It improves Physical and mental health:
One of the main benefits of sports and games is to boost the physical and mental health of a student. Sports are played between teams in a healthy competitive environment which ensures that the student remains active and fit. Outdoor sports like football, cricket, tennis, swimming, running, etc, keeps the body and mind active and engaged. Indoor games like chess, badminton, and table tennis enhance the concentration level of the student. It also strengthens the immunity system of the body and energizes them.
2. Empowers students with life skills:
While sports not only help in developing physical and mental health, it also develops the life skills of a student's personality. It enhances their capabilities and helps them to have a better understanding of themselves. Sports also help in developing social skills and getting along with people. They learn to interact not only with children of their age but also with adults like their coaches and seniors.
3. Learn Time Management:
The most important thing one should obey in his/ her life is the time because Time is Money! Constructive use of time and discipline is a major characteristic of any sportsperson. If a student plays a sport, he/she needs to show the commitment of time to be in a particular place at a particular time every day as a part of their routine. He/she must be patient, disciplined which will enable the student to cope with criticism and setbacks.
4. Improved Leadership and team-building qualities:
Sports are all about teamwork. Sports such as football, cricket, basketball, etc gives an individual a sense of identity and belonging to a group. Such sports encourage children to showcase their talent and communicate with their team members. It also helps to identify and hone their leadership skills which add value to their personality.
5. Boosting Self-Confidence:
Scoring a goal, hitting a six, or winning a race not only makes a student happy but also boosts their confidence. Performing in front of a crowd that is constantly noticing each and every move can be quite unnerving. But a sportsperson is one with focus, patience, the right amount of confidence having a never-say-die attitude.
Read More Latest Bollywood Movie Reviews & News
Read More Sports News, Cricket News
Read More Wonderful Articles on Life, Health and more
Read More Latest Mobile, Laptop News & Review