Article
What Does "Bois Locker Room" Case Teach? | Social Media | Instagram | Snapchat | The National TV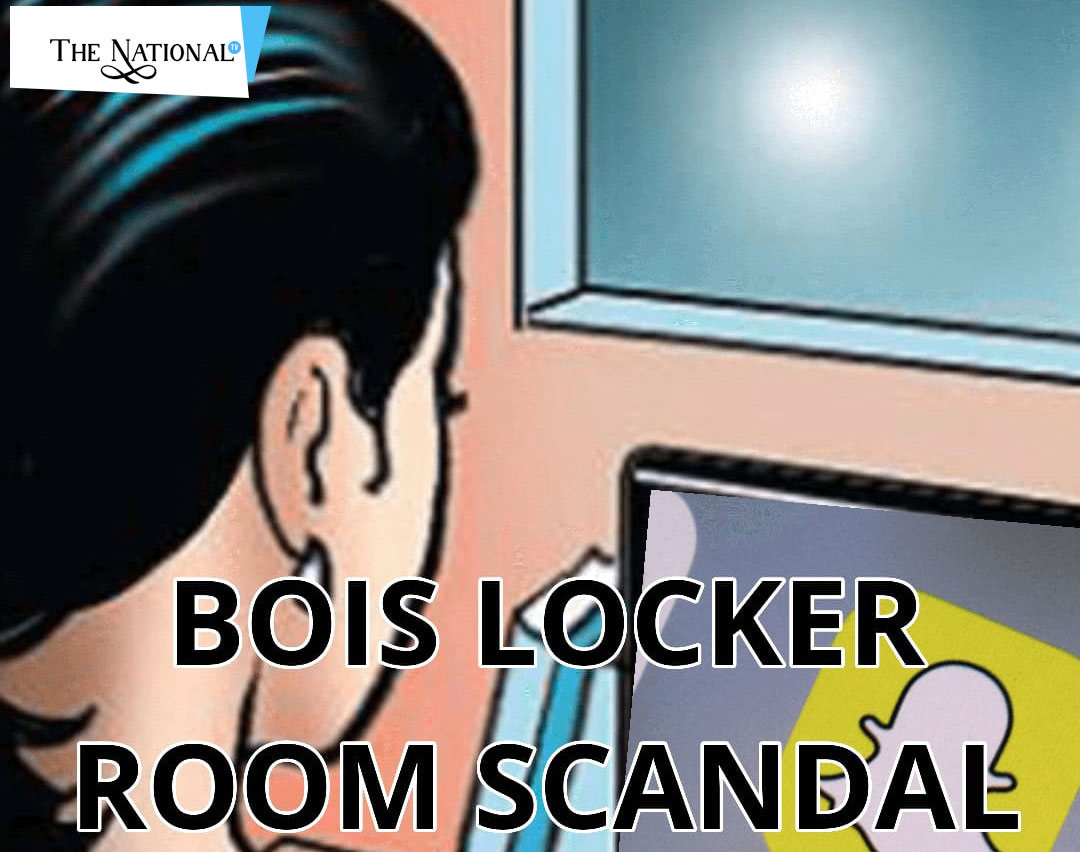 "Bois Locker Room" case that flooded social media with unlimited posts about the mentality of boys and their way of treating girls has now taken a complete U-turn when police investigation has come up in front. The police investigation said that in the "Bois Locker room" case, a conversation talking casually about rape and gangrape of a girl never happened on the private chat of the group with this name. Instead, it was a separate Snapchat conversation between two people, initiated by a girl which "coincidently got mixed up". According to the reports, the girl took on a fake name "Siddharth" and suggested a plan of 'aggravated sexual assault on herself' to check the boy's reaction over it.
"Using the fake identity of a male person, she suggested a plan to sexually assault herself. The purpose of her sending such chat messages using a fake, fictional identity was to check the reaction of the boy and the strength of his character, especially when someone talks bad things about the girl herself. The boy, however, declined to participate in any such plan suggested by 'Siddharth' and stopped further communication," the senior police officer said. The police officer said that the screenshot of this chat, however, got mixed up with the chats of the Bois locker room group on Instagram. "This Snapchat conversation about assaulting a girl had nothing to do with the Bois Locker Room group. It is a separate conversation, on a separate platform," the police officer said. The officer said until now the police have not found any conversation on the Bois Locker Room group suggesting sexual assault on any girl. The group, however, does have chats where boys are talking about girls' body parts and sharing morphed pictures.
Now, with such revelations, the social media has again come up with their opinionated messages and posts. Some say that boys are not necessarily wrong, girls also do such things. Some say, that boys are equally faulty. Some are posting that girls put false allegations on boys and defame. But is it about any particular gender? No!
The whole case is about the severity of this issue which clearly depicts how rape culture in India is growing without any shame or its repercussions. To be precise, there shouldn't be any debate on who is at the wrong side and why? Because in both cases the faulty is the mindset and the rape culture which is accelerating despite of the number of cases that have been seen in our country. There are many people who have said that these children are juvenile and have no idea about the direction they are going in so they must be counseled and then be freed. But does that really make sense? On a larger civic platform, this doesn't make sense because if a boy/girl has the audacity to degrade a person's dignity by morphed pictures or through casual rape talks then that person may also have the audacity to practice it one day. And at that day again social media will be flooded with questions on how much crime can happen. The point is, crime happens at its thought itself and in this case, the crime has already happened.
But, all these children involved in this case are not solely responsible for this crime. The society, the upbringing is also at fault. It's often said that these days children have phones, they have access to everything, they don't tell anything to parents anything and then they see "useless" content on the internet. But, is that the whole reality?
The reality is, these children have never been taught the true meaning of respect, dignity, and pious relationships. Today, it is the time where parents, schools, and society must teach a kid the true sense of dignity of every gender and must teach how to respect oneself and every other person. When the roots are strong, a plant stands tall and it never leans on another to grow. Thus, when roots of dignity and respect are sown deep into a child's growing character then such crimes can hugely be avoided. There mustn't be any gender difference. The lessons of equality, respect, dignity, confidence, self-independence, choice, and gratitude must be taught to every child irrespective of the gender.
Also, the parents and teachers must be opened to provide complete sexual knowledge to the children for sex is not a taboo it's a pious relationship between the two with full mutual consents. Thus, providing the right concepts of sex, relationship and respect to children in their growing ages can bring transparency among parents and children and can avoid such heinous crimes to happen in the future. A crime happens after the thought of committing a crime thus if thoughts are cleared with proper knowledge then they can be avoided!
Read More Latest Bollywood Movie Reviews & News
Read More Sports News, Cricket News
Read More Wonderful Articles on Life, Health and more
Read More Latest Mobile, Laptop News & Review