Article
Rights of Prisoners | Facilities | Guidelines | Prisons Act, 1894 | The National TV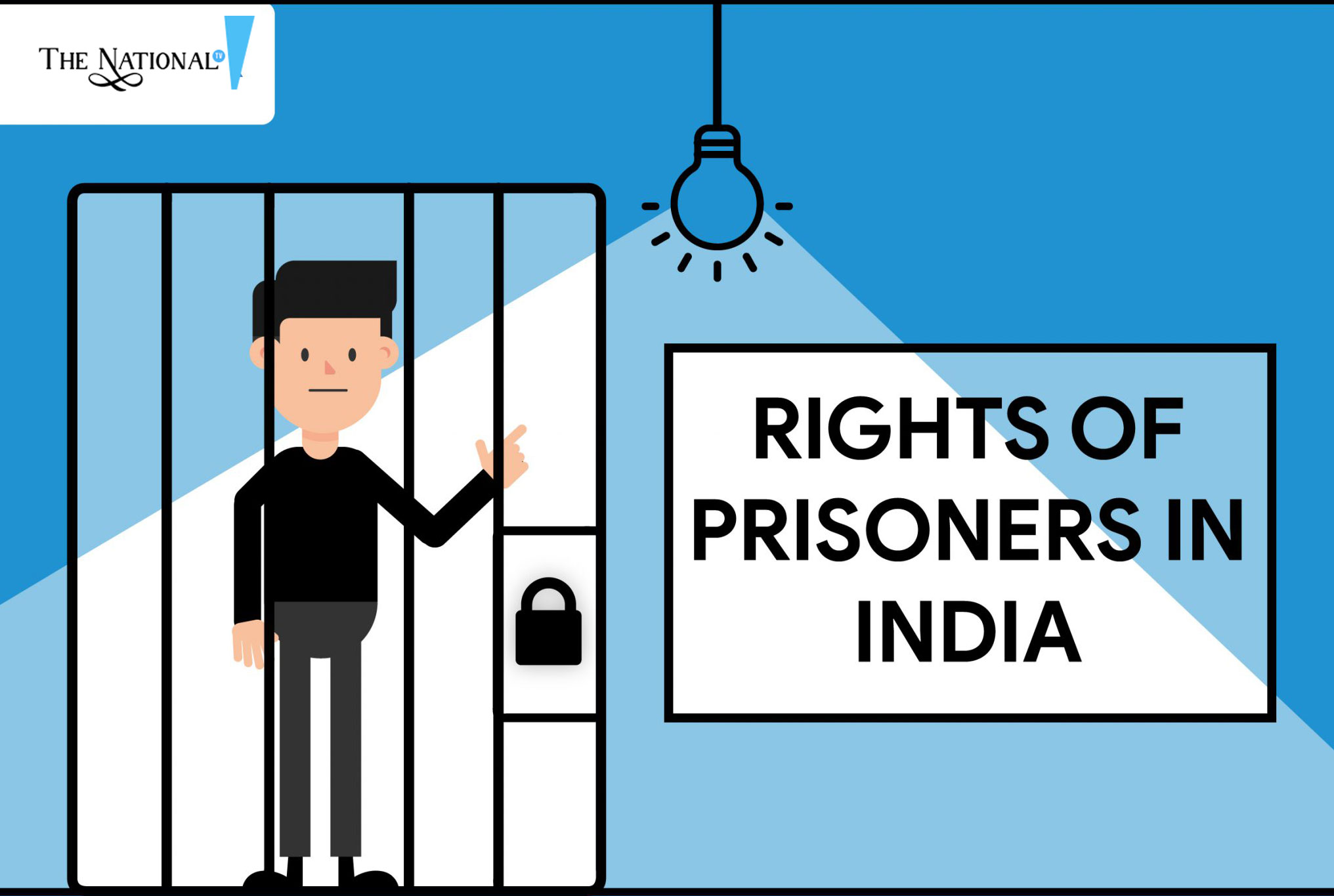 Introduction
Every Saint has a past; Every Sinner has a future - Oscar Wilde Prisoners are the ones who are given imprisonment for their crime. They are already punished with confinement so they are also having some rights just like other human beings. Prisoners are guaranteed certain rights mentioned under the Constitution of India and the Prisons Act, 1894 Prisoner's Right under the Constitution of India Prisoner's Rights are guaranteed under Article 14, 19, 20, 21, and 22 of the Constitution of India. Article 14 deals with the principle of the right to equality which means the state shall provide equality before the law and equal protection of law to all persons including prisoners.
Article 19 guarantees six freedoms to all citizens of India but prisoners are two freedoms i.e freedom of speech and expression and freedom to become a member of an association. Article 20 prohibits double jeopardy which means no person shall be punished twice for the same offence and it also prohibits self-incrimination which means no one will witness against himself. Article 21 deals with the right to life with human dignity, the right to a fair trial, etc. While Article 22 states that the person should be produced before the magistrate, right to free legal aid, etc. Prisoner's Right under the Prisons Act, 1894 This is the first legislation regarding prison regulation in India.
It provides certain rights and facilities to prisoners -
1. Accommodation and Sanitary conditions for the captive.
2. To provide Shelter and safe custody to the prisoners as much as possible.
3. Prisoners have the right to get medical facilities by qualified medical officers.
4. Prisoners are required to live separately such as female and male prisoners, civil and criminal Prisoners, and convicted and undertrial prisoners.
5. Right to get parole, temporary release of prisoners if required.
Sheela Barse v. State of Maharashtra (1983) In this case, the Supreme Court laid down certain guidelines -
(i) Female Police Officers / Constables will interrogate or in their presence females will be interrogated.
(ii) The person must be given grounds on which he has been arrested and to clearly tell him whether he is entitled to apply for bail.
(iii) Police will immediately give intimation to the legal aims committee about the arrest and the Legal aid committee is also required to take action at State cost.
(iv) Police must collect information from the arrested person about their relatives or friends and they are required to inform them about the arrest.
(v) When he will be produced before magistrate then he shall be enquired whether he has any complaint if torture or maltreatment in police custody and provide him information about Section 54 of CrPc 1974 that he has right to be medically examined in case of torture.
Read More Latest Bollywood Movie Reviews & News
Read More Sports News, Cricket News
Read More Wonderful Articles on Life, Health and more
Read More Latest Mobile, Laptop News & Review