Article
Mob lynching:A menace that continues but no step taken to curb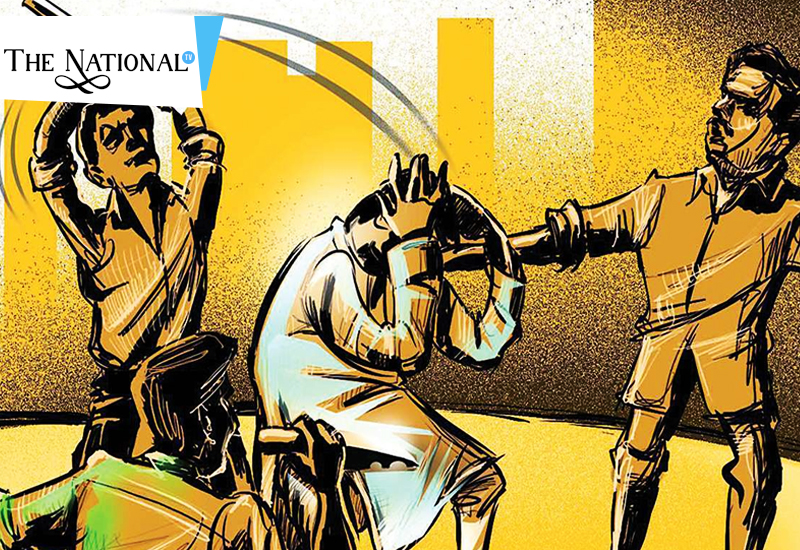 With the recent case of Assam where a man named Shaukat Ali was brutally beaten up and was allegedly "forced" to eat pork as a punishment of "beef eating rumour" has raised a question of concern to what has been done to curb mob violence in the country.
"Mob lynching" is a word that has become common in our daily lives.The recent years have saw fuelling of hatred,religious intolerance and increased intervention of internet and technology to spread rumours which in turn have resulted in increasing "mob violence" in India. The deterioration of law and order and the need of "taking law into own hands" have certainly played a significant role in increasing cases of death caused by mob .The mob lynching dadri case of 2015 where a man named Mohammad Akhlaq was dragged out of his home and beat to death by angry mob on suspicion of beef eating. The dadri case seemed to have unleashed a new saga where angry mob takes the responsibility to do "justice" on their own.
In first six months of 2017, approximately 70 cases known to have taken place with 36 people loosing their lives and number of injured reaching approximately 100.With 70% of the cases to be "cow-related violence" the attacks included mob lynching, attacks by vigilantes, murder and attempt to murder, harassment, assault and gang-rape. In an attack in 2016, two cattle traders were chained, stripped and beaten, while in two others, the victims were hanged from a tree in Jharkhand.
However,this mob violence is not confined to hatred and intolerance in religious context,the responsibility to do "justice " was taken up by mob for different purposes.In June 2017,a mentally ill woman was lynchedon suspicion of child lifting while in June 2018, two young men were beaten to deathfor the same reason. While multiple mob attacks were reported due to rumours of child abductor gangs being active in Bihar ,Andhra Pradesh and Jharkhand ,five men from a nomadic tribe were beaten to deathin Maharashtra.
The intervention and evolution of technology has certainly played a key role in either inciting of sentiments by rigorous sharing of hateful messages or rumours either in religious context or any other.The excessive use of technology in filming video of assault and spreading it and yet no action being taken against the culprits have certainly played a significant role in increasing cases of mob violence.
While the brutal saga continues to the extent that "lynchistan" word was used extensively on social media not much has been done to tackle the menace that has disrupted the social balance and tolerance.
The key witnesses of the Pehlu khan lynching case where shot at on their way to file complaint while the main accused in dadri cased are still out on bail. With not much "justification " being done towards the accused and the attitude of authorities towards not being able to disperse crowd has shown the loopholes. In 2018, Supreme Court has laid down framework to curb lynching cases and has suggested the parliament to enact laws in the wake of this. It will be crucial to see how laws are made in order to deal with such horrific violence which have seemed to only intensified in past years.
Today's Trending Videos