Article
Is Zoom Application Violating The Right To Privacy? | Zoom Application Security | The National TV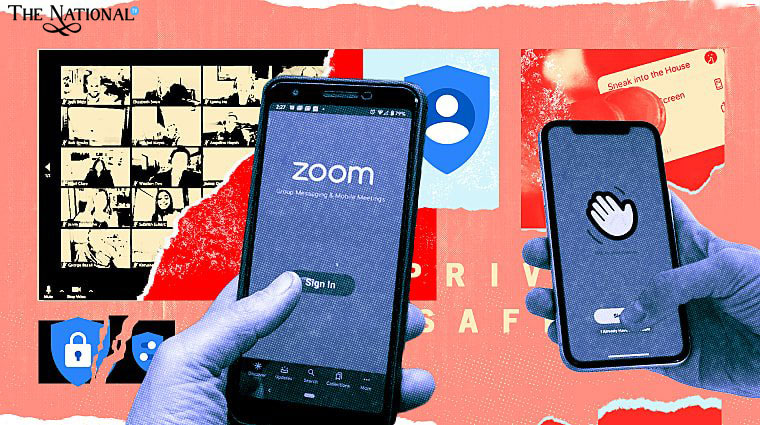 Letter Petition was being written to Hon'ble Cheif Justice of India, Sharad Arvind Bobde on 17.04.20 related to Zoom video conferencing and chatting application as it was written that the application is not safe for use and is violating the fundamental right of privacy of citizens. During National Lockdown citizens of our country are using this application for video conferencing and chatting all over the country. School, colleges are using the app for conducting lectures, Business meetings are also taking place through this app.
But on the other side application is not providing any end to end encryption as safety features. The video conferencing is easily hacked. Many cases are being noted all over the world as during lectures or any other video conferencing, any unwanted activities are being observed and sites are also being hacked. It was also noted that some ransom emails are sent by zoom. The information can be taken to exploit the people as young children to are also using zoom because of online teaching.
On 12.04.20, The Ministry of Home Affairs suggested and issued an advisory that zoom isn't safe so certain measures are to be followed while using the zoom app. The Developers of the Zoom app as themselves accepted that the app is vulnerable & can be accessed by the third party but they requested a considerable period of time so that they could patch up the defect & it's vulnerability. Therefore, It is the infringement of the fundamental right to privacy under Article 21 of the Constitution of India as declared in case - K. S Puttaswamy v. Union of India (2017)10SCC1 It is requested to ban the application in India & respectively to pass an order to protect the fundamental right of privacy of citizens.
Read More Latest Bollywood Movie Reviews & News
Read More Sports News, Cricket News
Read More Wonderful Articles on Life, Health and more
Read More Latest Mobile, Laptop News & Review