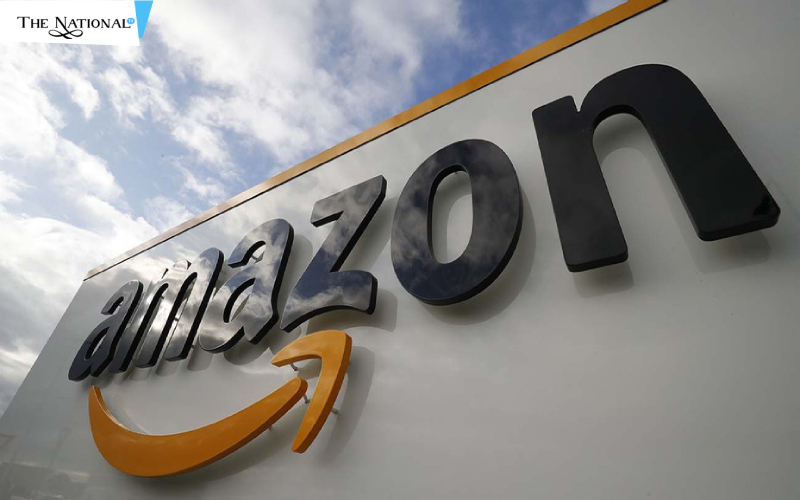 Amazon, the company which now generates over $61 billion in revenue and holds the title of the largest online retailer was founded by Jeffrey P Bezos, and initially, the company started out of Bezos' garage. The year was 94′ and Bezos was working diligently on Wall Street. At 30 years old, he began to see the internet revolution take place, and made the decision to quit his job and start an internet company.
The wake-up call for him was finding this startling statistic that web usage in the spring of 1994 was growing at 2,300 percent a year. You know, things just don't grow that fast. It's highly unusual, and that started him about thinking, "What kind of business plan might make sense in the context of that growth?" After making a list of the 'top 20' products that he could potentially sell on the internet, he decided on books because of their low cost and universal demand. It turns out, it was just the beginning. When it started out selling books online in 1994, Jeff Bezos knew the only way to succeed online was to grow big, and fast!
Today the company sells everything from books to e-readers to shipping container houses. It has become a one-stop-shop and has many ambitions for its future.
When was Amazon first started?
Amazon, or more correctly Amazon.com, was first incorporated by Jeff Bezos in July of 2005. At the time, he was a Wall Street hedge fund executive. According to Business Insider, Amazon was original to be called Cadabra (from Abracadabra). But Bezos' lawyer advised him that the reference to magic might be a bit too obscure. Also, when people heard the name on the phone, they all too often heard "Cadaver" instead - - not ideal. So Bezos and his then-wife, MacKenzie Tuttle, started to register some domain names for their potential new venture. They registered the domain names Awake.com, Browse.com, and Bookmall.com. They also registered the domain name Relentless.com and kept it.
After scrolling through a dictionary for some inspiration he found the word Amazon. Jeff thought this was particularly fitting as he envisaged his online store becoming the biggest in the world - - much like the Amazon is one of the biggest rivers on the planet.
Amazon.com was registered on the 1st of November 1994. Name sorted, but what to sell? At the time he knew he wanted to build some form of an online retailer but wasn't sure what to sell. After some research, he settled on books. They were relatively easy to source, package, and distribute.
But Amazon was not the first company to hit on this business strategy. Another company, Computer Literacy (a Silicon Valley bookstore) began selling its own wares online as early as 1991. The difference that Amazon.com had to offer was its greater convenience. It, from the off, was based on a model of delivering online orders directly to the customer's address anywhere in the world.
As we all know today, Amazon is about a lot more than just books today. This was always the plan, according to Bezos. He contended from the company's very beginnings that Amazon was not just an online retailer selling consumer products. Bezos envisaged the company being a technology company at heart whose real business was to simplify online transactions for its customers.
When did Amazon start selling things other than books?
As we have already seen, Amazon started out selling books online. This was groundbreaking for the time and very few companies were providing the level of convenience that Amazon.com had to offer.
But when did it start selling other products?
After following Bezos' initial business plan, the company expanded into selling computer games and music in 1998. At about the same time, Amazon also expanded its services internationally by purchasing other online bookstores in the UK and Germany.
By the turn of the Millenium, Amazon had further expanded into selling consumer electronics, video games, software, home-improvement items, toys, games, and much more. By the mid-2000s, Amazon had launched its Amazon Web Services (AWS). This innovation fitted well with Bezos' initial ambition to make Amazon a tech company rather than an online retailer exclusively. By 2006, Amazon expanded its AWS portfolio with its Elastic Compute Cloud (EC2). This was followed up by their Simple Storage Service (S3) soon after. The company's expansion into digital services like EC2 and S3 would boost the company's revenues significantly. Today they remain the bulk of Amazon's income despite the enormous success of their retail divisions.
2007 saw the unveiling of the first Kindle e-readers. These relatively low-cost handheld tablets would reinvigorate the book market and by 2012 the Kindle would constitute around 50% of all Android-operated tablet sales. The Kindle's success led to Amazon entering the book publishing market in 2011 with its Amazon Publishing service. That same year Amazon announced that e-book sales were outselling traditional printed books. Since then Amazon has continued to expand into many other services. These include shipping fresh produce, drone delivery, and many more innovations.
When did Amazon start becoming popular?
At the time of its founding, many of Bezos' peers and other critics voiced their skepticism about his proposed business model. Financial journalists were some of the most vitriolic and often disparaged the company by referring to it as Amazon.bomb. Many of them claimed that Amazon would ultimately lose out to more established bookstores. Especially those that were already following suit and starting their own e-commerce sites.
The very fact that Amazon.com didn't become profitable until the final quarter of 2001 didn't help things. But Bezos stayed firm and dismissed his naysayers as people who simply didn't understand the potential for the business. Bezos argued that in order to succeed as an online retailer, Amazon would need to "Get Big Fast". And grow it did.
By December of 1996, the company's customer base had grown to an impressive 180,000. By October of the following year, this figure had leaped to around 1,000,000 registered accounts.
Revenues had reached around $148 million in 1997, a significant jump from around $16 million in 1996. Up until this point, Amazon had remained a private company. But Bezos soon realized that to sustain the company's growth he would need more than just private investment. And so, in 1997, Amazon.com went public and managed to raise an eye-watering $54 million on the NASDAQ exchange. In addition to the cash, the company was able to use its high-flying stock to fund its aggressive growth and acquisition strategy.
By 1998, Amazon's revenues had reached an impressive $600 million.
The very fact that they began to offer more and more different products only broadened its appeal to more and more customers. But it wasn't really about the goods they were selling. Amazon's success owed, like many other successful companies, to the service that they offered. This gained them significant customer loyalty, and as a result, big profits in the long run.
Read More Latest Bollywood Movie Reviews & News
Read More Sports News, Cricket News
Read More Wonderful Articles on Life, Health and more
Read More Latest Mobile, Laptop News & Review