Article
Hathras Dalit Nirbhaya Gang-Rape Case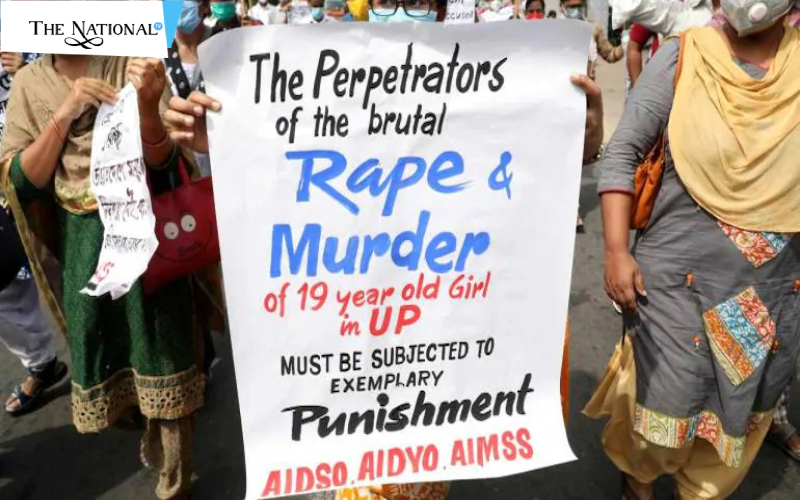 The Hathras district administration and police must answer for the manner in which they have failed the 19-year-old Dalit victim and her family in life and death Precious forensic evidence that could have bolstered the gang-rape charge wasn't collected on time. Even the right to a dignified cremation was defined to the victim. Police hurriedly destroyed under the cover of night, without allowing the family to properly mourn their dear one or conduct customary last rites.
Now an entire district is under Section 144 CrPC to quell protests and prevent politicians from meeting the family. A police cordon ran around the village to keep the family out of the media. A viral video of Hathras district magistrate Praveen Kumar talking down to the Dalit family, warning of harm to their credibility, is in fact a body blow to the government's credibility. It lends credence to the family's claims of threats from the administration.
The victim's mother purportedly found her brutalized body without clothes on. A professional police force would have proceeded to verify rape. But analysis of samples happened 11 days after hospitalization and no semen was detected. The government's own guidelines rule out the likelihood of finding each evidence after 74-96 hours of the rape. This helps the police and accused build a case for undermining the gang-rape charge despite the victims dying declaration. With rank incompetence and apathy to answer for, officials are taking cover under threat to public order. Throttling dissent in this manner isn't going to help BNP must remember that the Nirbhaya case punctured UPA-2 and Sheila Dikshit. No civilized society and without protest the brutalization inflicted on the 19-year-old, the botched investigation or the indignities heaped upon the helpless Dalit family. The Adityanath government must correct policing failures for people as well as for its own sake.
If women do a lot more unpaid work then men but society does not value their unpaid work, this structural inequality perpetuates an asymmetric power relationship, both materially and in the mind. Violence against women is just one of the several toxic side-effects of the resulting misogyny. Abusing 'the second sex' can become a socially sanctioned continuum from insults to rape, in this mindset.
Read More Latest Bollywood Movie Reviews & News
Read More Sports News, Cricket News
Read More Wonderful Articles on Life, Health and more
Read More Latest Mobile, Laptop News & Review