Article
Has Education Become a Business ?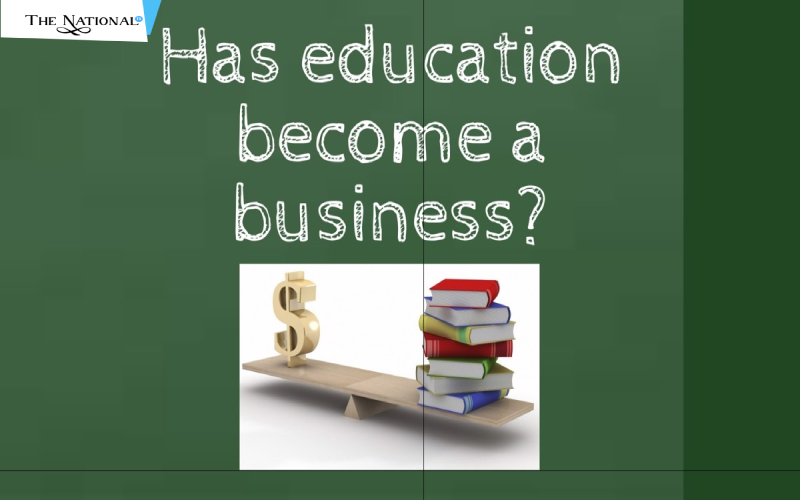 In today's world, Education is an asset that everyone must-have. It is an important part of life. if you want to do the job, you must have a certain required degree to get yourself eligible for the job. Likewise, there are many criteria where you must have some knowledge to excel in the field.
Somewhere in the lost time, Education and Business were considered to be unconnected. Business used to be something that is done to earn money, whereas Education played the role to earn knowledge, or u can say, it can give the knowledge to run the business. If you look at the present day, Education and Business, the two fields that bonds together so well, you can't tell the difference. Education has become a means to do business- it's not that 'Business' is a bad word. It is just that schools and universities have become such commercial enterprises that everything is measured in terms of profits. Have a look at the coaching institutes. There are more than 100's of coaching institutes present for one particular competitive exam. All claim they have the best faculties, they produce the toppers and whatnot. All the fake advertisements are just to grab customers and make profits. It's just that they are more concerned about making profits rather than investing in a good education.
There is a professor who told me the other day that he used to teach two courses at university and that was tough enough and left just enough time for him to dedicate to some of the research work that really interested him. He also had teaching assistants who helped him with assignments.
Now the same professor teaches 3 courses, has no time for research and the teaching assistant position no longer assists. When he asked the management of the university where he works how he was supposed to teach so many courses and check assignments and projects all on his own, yet maintain the quality of the teaching he imparts, he was told that he could do away with the assignments (as we all know it is the project work that actually brings concepts to life and allows kids to experiment with innovative ideas). His objections to this suggestion were totally ignored.
That is the story that one hears at several universities in the country – that although fee structures are high and universities are very profitable, they do not want to invest in adding on more professors and teaching assistants. Instead, they want to retain more and more of the profit. Is it any wonder then that the quality of education is not what it used to be a few years ago? Is there a way out of this situation? Perhaps we need to raise the consciousness of the University management. Perhaps we need to work on improving the teacher-student ratio. Perhaps more project work is what is required. We certainly need to tackle this situation, and we need to do it now- the status quo is just not acceptable.
Read More Latest Bollywood Movie Reviews & News
Read More Sports News, Cricket News
Read More Wonderful Articles on Life, Health and more
Read More Latest Mobile, Laptop News & Review