Article
Future of Electric Cars In India | Advantages Of Electric Cars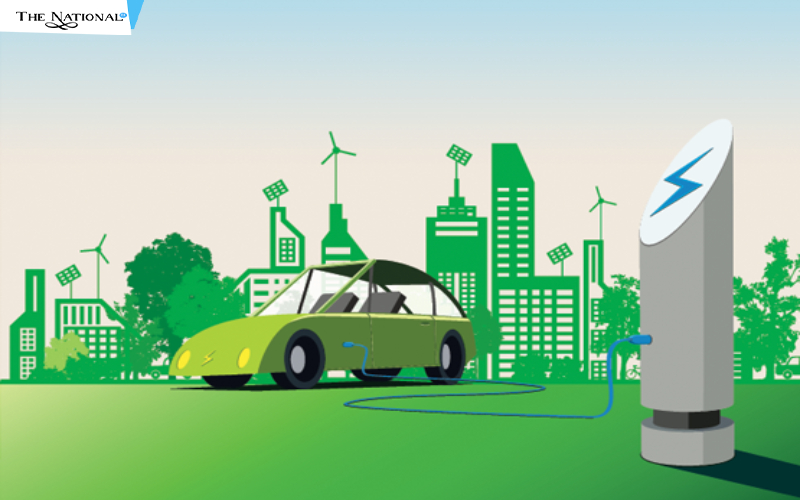 Electric car!
This technology has been so much evolved that in today's world there is nothing that cannot be done. One might wonder how can an electric vehicle replace the fuel vehicles, why should it be replaced with the fuel cars? What are the benefits of Electric cars over fuel cars?
So What Is An Electric Car?
For the uninitiated, an electric car is just a car propelled by one or more electric motors using energy stored in rechargeable batteries, instead of burning petrol or diesel internally and exhausting fumes. There are broadly three kinds of electric cars at present:
Solar-powered electric cars and vehicles

Hybrid electric cars powered by a mix of internal combustion and batteries

Electric cars with on-board battery packs also known as battery electric vehicle (BEV)
More often than not, electric cars in the context of mobility and environmental conservation refer to battery electric vehicles, but may also refer to plug-in hybrid electric vehicles (PHEV)
In the Indian context, automobile manufacturers have announced electric four-wheelers such as Hyundai Kona Electric, Mahindra e-Verito, Mahindra e2o, Porsche Taycan, Tata Tigor EV 2019, MG ZS. But many more will be needed if India is to take meaningful steps towards becoming an EV-first nation.
Will Electric Cars Gain Popularity In India?
In the last few years, trends suggest a rise in interest among the common masses for electric cars in comparison to electric two-wheelers and ICE or petrol/diesel cars.
Industry leaders consider electric cars to be a promising option for Indian audience for many reasons.
Akhil Aryan, CEO and cofounder ION Energy believes that timely adoption coupled with the electrification of the existing vehicles and growth of charging infrastructure will create a shift, the impact of which will be felt in metropolitan cities especially given that pollution has reached catastrophic levels.
What Are The Advantages Of Electric Cars Over Fuel Cars?
At a fundamental level, electric cars offer a dramatically lower operating cost compared to conventional internal combustion engines. On average, electric vehicles are 75-80% cheaper from fuel and maintenance perspective, which is an important consideration for many consumers who have high usage. This reality holds true across form factors because it's materially cheaper to charge a battery compared to refuelling a conventional liquid fuel tank.
Moreover, EVs have 75-80% fewer moving components and this ultimately translates to a much lower maintenance bill. Over and above the robust operating cost angle, EVs also possess an inherent advantage when it comes to performance and driveability.
Other benefits of electric vehicles include:
Electric vehicles are around 3-5 times more efficient than internal combustion vehicles in utilizing energy. Even if electric vehicles run on electricity produced from fossil fuels, the overall efficiency of electric vehicles is still higher and the pollution is less, because large thermal power plants are much more efficient than IC engines, and it is easier to control emissions from power plants than vehicle engines.

Electric vehicles save energy by regenerative braking. Around 30-70% of the energy used for propulsion can be recovered, with higher percentages applicable to stop-and-go city driving.

Air quality indices related to India indicate that the air in many cities of India is no longer healthy. Automobile related pollution has been one of the causes of this.

Aspects related to global warming needs a shift to automobile solutions that reduce/do not produce greenhouse gas emissions. If electric vehicles run on electricity produced from non-polluting sources of energy like hydro, solar, wind, tidal, and nuclear, they reduce emissions due to vehicles almost to zero.

People living in some Indian cities are being affected by noise pollution. Some of the Indian cities have the worst noise pollution levels in the world. Electric vehicles are much quieter and may contribute to a reduction in noise pollution levels in the cities.

Electric vehicles have much fewer moving parts as compared to vehicles with IC engines. Thus, being simpler, they are cheaper and easier to maintain.

Electric motors can deliver high torque at low speeds. As a result, electric vehicles deliver much better performance while starting off and on slopes than IC engine-powered vehicles.
What Are The Challenges In Consumer Adoption Of Electric Cars?
Breaking away from the old norms and establishing new consumer behavior is always a challenge. It is common to find users anxious about the speed and range of EVs. Thus, a lot of sensitization and education is needed, in order to bust several myths and promote EVs within the Indian market.
Apart from this, there are a number of challenges in the adoption of electric vehicle cars in India in the near future. These include:
Charging infrastructure

Battery performance

Supply-demand gap

Creating the closed-loop
How Can The Government Promote Electric Cars Further?
The Indian government has set ambitious targets to accelerate the adoption of electric vehicles (EV's). By 2023, it wants all 3 wheelers to run on batteries By 2025, the rule will be applicable to almost most of the two-wheelers. Incentives are also being offered to make carmakers develop new EV models and manufacturing components such as lithium-ion batteries and electric motors.
The Indian government is gunning for its goal of making 30% of Indian vehicles electric by 2030. The steps taken in 2019 to promote electric vehicles in the country include:
Special policy measures such as slashing GST on EVs to 5% versus 28% for combustion engines

INR 1.5 lakh tax exemption on loans to buy electric vehicles

INR 10K Cr allocated to FAME II to push electric mobility through standardization

The union cabinet has proposed customs duty exemption on certain EV parts including electric drive assembly, onboard charger, e-compressor and a charging gun to cut down costs

To localize the value chain, the cabinet outlayed a five-year phased manufacturing programme (PMP) until 2024.
How Long Will The Switch To Electric Cars Take?
According to media reports, currently, EV market penetration is only 1% of the total vehicle sales in India, and of that, 95% of sales are electric two-wheelers. While only 1,500 electric cars were sold for personal use between April and December 2019, electric two-wheeler sales under FAME crashed by 94% in the first six months of FY20.
With the market being so volatile and lacking a sustainable demand, it is imperative to assess the time period India will take in switching to electric cars. But industry leaders are optimistic and believe that the shift will happen very soon owing to reasons such as the number of industry incumbents and startups making rapid and significant advancements in the EV segment, the growing demand and user interest, and institutional interest.
Read More Latest Bollywood Movie Reviews & News
Read More Sports News, Cricket News
Read More Wonderful Articles on Life, Health and more
Read More Latest Mobile, Laptop News & Review