Business
Mukesh Ambani Reliance buys british iconic toy retail chain Hamleys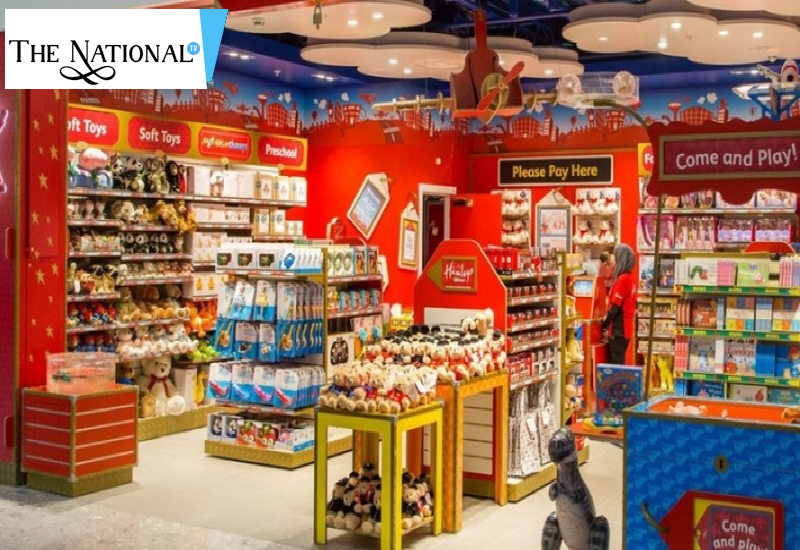 Indian business tycoon Mukesh Ambani has paved for a new strategic shift by acquiring the British iconic toy retail chain Hamleys. The elder Ambani has been preparing this diversification of his petrochemical empire for quite some time with the telecommunications and retail sector been his top of the list. With the launch of Reliance Jio in 2016, Ambani business embarked into the telecommunications sector and Reliance retail marking the entry into the domestic retail segment.

Now they have scaled up their business to toy retail chain Hamleys acquiring a 100 percent stake from Chinese company C Banner International Holdings listed in Hong Kong stock exchange.

Although the Reliance has not disclosed the price, as per the reports of Reuters reports C Banner had bought it previously for $130.2 million from France's Groupe Ludendo. The chief executive of reliance brands Darshan Mehta said "this worldwide acquisition of the iconic toy retail brand Hamleys has places Reliance into the front standings of global retail".

Previously Reliance already had the acquisitions to sell Hamleys products in India and already running 88 outlets in 20 cities in India. Bu that deals bring in all the 167 stores of this iconic brand in 18 countries under the Reliance subsidized ownership.

The Hamleys founded in 1760, delivers a sense of familiarity for adults and children alike having its flagship Regent Street store in Central London famous around the world. Hamleys have its long-lasting history having withstood global recessions and world war bombings and have been the subject of many ownership sales with the latest sale by Groupe Ludendo.

Hamleys acquiring will give the Reliance much needed support to take on Amazon and Walmart which will not only be applicable in India but also around the Globe. Walmart has in recent years make a strong online presence and recently can be seen the acquiring of Flipkart in 2017.
Read More Latest Bollywood Movie Reviews & News
Read More Sports News, Cricket News
Read More Wonderful Articles on Life, Health and more
Read More Latest Mobile, Laptop News & Review
-----------------------------------------------------
Today's Trending Videos
Join Us on Youtube: Subscribe Our Channel Now