Article
Doctrine Of Part Performance | English Law | Rights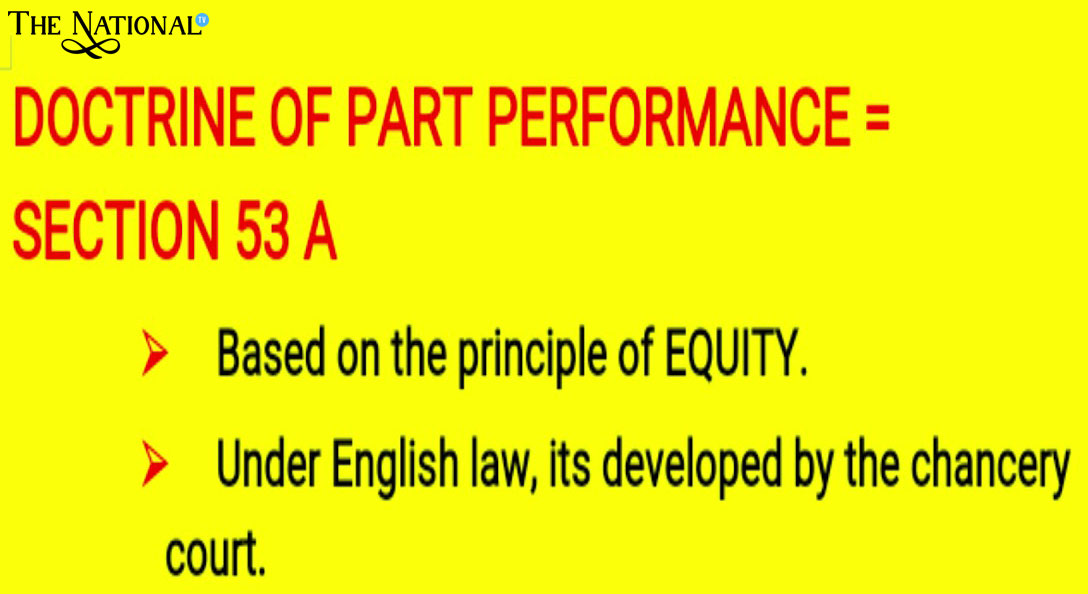 The doctrine of part performance is an equitable doctrine known as the equity of part performance
If a person takes possession of the immovable property on the basis of the contract of sale or has either perform his part or is willing to perform then he would not be ejected from the property on the ground that the sale was unregistered.
As it is well said 'equity looks on that as done which ought to have been done '
English law
Equity of part performance was developed by chancery courts against the statute of frauds.
Section 53A is a partial importation of English doctrine of part performance
1- English equity protects the interest of also such a defendant who has taken possession on basis of oral agreement whereas under section 53A it shall be in writing.
2- English equity gives also a right of action against such evictor but under section 53A there is no such right it can only be used as a defence.
Prabodh kumar v. Dantamara tea co ltd.1940
Privy council held that in India equity of part performance was not active equity that means transferee has no right of action against s person who is in possession it is only to defend possession. It can only be used as a shield not as a defence.
Rights of subsequent transferee
This section does not affect the right of a transferee for consideration who has no notice of contract of sale of part performance.
Any right which the transferee under this section have against transferor could not be avail against s bonafide subsequent transferee.
Read More Latest Bollywood Movie Reviews & News
Read More Sports News, Cricket News
Read More Wonderful Articles on Life, Health and more
Read More Latest Mobile, Laptop News & Review