Article
An Autobiograhpy of a Beggar Child | COVID-19 Pandemic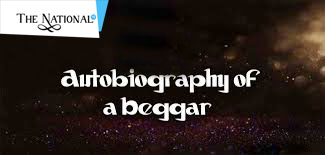 I do not remember any celebration in my family of parents and the four of us children. The first thing I remember of the time when I became big enough to understand was that my family was an unusual one, a unique one. We had no home, no shelter, no food stored up, and above all, no love from any quarter. With this initiation into life, I began to grow with my two brothers and one sister, I being the youngest.
Our house is a permanently fixed one, a patch of land on a pavement near the Hanuman Mandir in Connaught Place in Delhi. The cover or shelter is a mobile roof of polythene bags and the walls are of rags collected from rubbish bins. Near the pavement, there have been lying for a long time, some huge pipes, and these pipes give us a warmer and a more stable home in the winter months. In summer also they protect us from the scorching heat of the sun. So much is about my home. What we can count upon for food is just or, the remains of a few morsels thrown by the people who eat at the stalls in the temple.
Early morning both my parents go out to start collecting food for the family. Before a crowd starts coming to the temple my parents stand at a busy crossing from where they manage to earn a few coins. With these coins, they purchase a quarter liter of milk for us children, which, we all grudgingly share among ourselves and, one cup of tea which they both share between them. With this much for our breakfast, our struggle for the day starts. Two of my elder brothers also now join my parents at the temple for their begging spree. My sister and I stay at home, i.e the pipe or the pavement waiting for their arrival back home.
In the afternoon, at about 1 p.m they all come back home with whatever they have collected and we sit and eat together. Once we finish ou scarce meal. they all go back once again to the temple to collect what they can for the dinner, and I and my little sister stay back at home and we once again sit to eat whatever we have. This is our daily routine of life, our lifestyle if you may all it so. Our future is obviously blank with us children following the disgraceful profession of our parents, as we know no better, I am sure that, when we are big enough, we will all step into our father's shoes and just beg our lives through.
When at the temple or even at the far end of the roads we see the children of our sizes being pampered, being loved, moving in cars, eating a costly meal on stalls, I am amazed to realize that this is the same world where they and we live at the same time. I would pray to God to help me and my brothers and sister to get out of this rut of life of begging. I feel that our lives though human in shape, and no better than an animal's. It consists only of looking for food all day and every day. Our lives have nothing to look forward to expecting just food and none else. Oh, God please grant us a life of poverty but of self-respect, and comfort, let us at least feel as though we are also human beings. It is ever so degrading and insulting for us when most of the well off people scold us and abuse us and refuse to help. The most disgraceful thing of all is that the well off people think that we beggars are so choice and we do not want to work for a respectable living.
Our lives I feel are no better than a dog's in every respect, we only fend for food, and get abuses and kicks like dogs. I wonder whether this sort of life can at all be termed as human life, I feel that it is a curse to be in man's shape and spend life like a street dog. Ours could be termed a life that is worse than a dog's.
What we can aspire for is the ultimate -death of this disgusting life, for it is only death which can save us from all that we have to suffer. Only death can bring us to a better phase of a better life, as a beggar. there is no chance to live a life of human existence.
Read More Latest Bollywood Movie Reviews & News
Read More Sports News, Cricket News
Read More Wonderful Articles on Life, Health and more
Read More Latest Mobile, Laptop News & Review