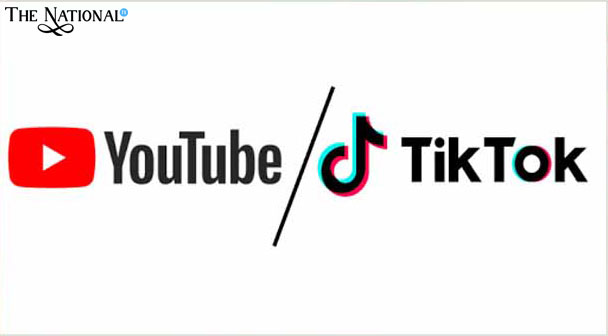 One of the major pandemic COVID-19 has spread its sheets all over the world. Spanish flu (1918-1919) which killed almost 17-50 million people was said to be one of the major crisis happened in the world before this COVID-19. After Australia's wildfire disaster, where at least 27 million acres of Australia's land burned, destroying about 2500 homes, the next corona shook the world's frame. It changed the style of working, studying, and also our day to day schedule. Studies show a rapid rise in the use of the internet after the lockdown happened due to coronavirus. Most of us have started to spend more our time on the screens than outdoors. So anything controversial or eye-catching for the viewers takes up hype not only on social media but also on our thinking and the way we respond to it.
After lockdown, many incidents that took rage on social media, I think would have gone a little unnoticed if people were not spending so much time on the internet. Starting from Neha Dhupia (Roadies) controversy, Boys' locker room happened and everyone started keeping their own judgments over these issues. No sooner these incidents became a meme material reaching every next timeline. Then suddenly out of somewhere happened a big rift between the tik tokers and the YouTubers. They got so much hype that this became trending on every next platform. Hashtags like #justiceforcarry positioned on no. 1 trending hashtags on twitter. Today one is considered a tech fool if he is not aware of this millennial controversy. It all started with a Youtuber named Elvish Yadav who roasted tiktokers for their cringe content. He mentioned some of the tiktokers like Revolver Rani aka Rani Sahiba who has a base of 5.8 million followers on Tik Tok.
According to him, their content is all about either lip-syncing on some famous dialogues and songs or some effortless slo-mo videos which hardly takes hard work or time. He also mentioned how they and other cringe tiktokers get easy fame and recognition, where others who work their asses off to create good content go unrecognized. Other YouTubers like Lakshay Chaudhary then came out in support and made similar roast videos on tiktokers like Amir Siddiqui, a member of team 07. Team 07 is a group of tiktokers with millions of fans base on TikTok. As soon as these roasts caught the eyes of viewers Amir Siddiqui and Revolver Rani made a response video and released them on their Instagram. These spread like fire on social media and everyone started putting their opinions, most of them in favor of the YouTubers. But it just did not stop there, no sooner did these tiktokers tried to justify their content and videos in front of the audience, another well-known YouTuber named Carryminati came up with his new video. This video turned a lot of heads especially millennials, gaining a lot of support from the viewers.
Carryminati aka Ajey Nagar who has 16 million subscribers on YouTube, bashed the tik tokers on various grounds like no one before. He dotted each point and came out hilariously, with a victory like never before. His video became the fastest liked video on the internet and got a huge positive response from the audience. But this did end up in silence, this lead to more responses coming from different tik tokers, where they were seen differentiating between TikTok and YouTube as IIT and UPSC. Tik tokers also discussed talked about face value, branding, etc. These points went out and in return YouTubers again roasted tiktokers badly after Faizal Sheikh aka Faizu's first YouTube video became one of the most disliked videos on YouTube. Faizal Sheikh has a huge ban base on TikTok and Instagram as well. Team 07 as I mentioned before, was most active from the very beginning of this controversy. This rage between YouTube and TikTok came from both sides one after the other and it became a big issue engaging millions of people in this. Where tik tokers were seen blaming YouTubers for their harsh and abusive language, body shaming, etc.
Carryminati exposed these tik tokers for their double standards. He was seen a bit more lively and crude roasting these tiktokers badly on the same grounds. This video created havoc on the internet. Most people were seen encouraging Carryminati and no sooner he hit the fastest liked and viewed video on the internet. The celebration was not yet over when the very next morning YouTube deleted Carryminati's same video. And nevertheless, Lakshay Chaudhary's roast on TikTok gets deleted too due to community guidelines. This went a bit hard on Ajey Nagar as this video was a turning point in his YouTube career. This hurt the sentiments of a lot of supporters of Carryminati and they came out in support of him in different ways. With trending hashtags like #justiceforcarry, people also supported him by bringing TikTok's rating from 4.6 to 1.3. Between all of this controversy happening, some of the call recordings of amir Siddiqui in conversation with Adnan (team 07) leaked out on the internet in which they were discussing to get Carry's video deleted from YouTube.
But this was not the end of it, now other famous YouTubers also supported Carryminati aka Ajey Nagar. Carry Minati for a long time did not drop any video after his video got deleted from YouTube, this shows that he is despondent with this step taken by YouTube. Since his success for the same got crushed over just in a moment. Carryminati's fans were eagerly waiting for his next video and they are still showing a huge amount of support to him in different ways. Carryminati has dropped the trailer of his next video YALGAAR.. humari Kahani, which has some snippets from his last TikTok roast video. It is merely about his journey. Fans are very excited and are showing loads of love to the trailer itself. It has taken place in the trending videos of youtube. It seems like it is about to make the next havoc on the internet.
Read More Latest Bollywood Movie Reviews & News
Read More Sports News, Cricket News
Read More Wonderful Articles on Life, Health and more
Read More Latest Mobile, Laptop News & Review