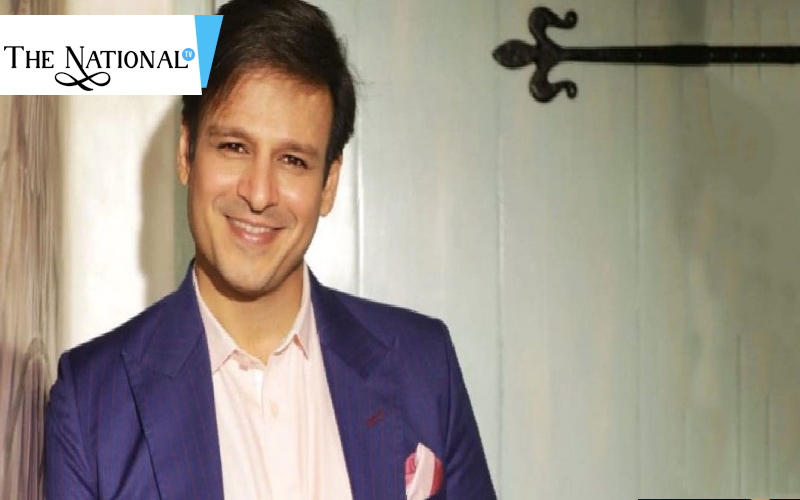 Vivek Oberoi has faced a massive online lashback after he shared a meme on exit polls which included actress Aishwarya Rai Bachchan, Salman Khan and Aaradhya Bachchan . A lot of people called out the meme to be disrespectful and National Commission For Women issued a notice calling it "misogynistic" and "offensive".
Veteran actor Anupam Kher also slammed Mr.Oberoi for sharing the meme calling it to be shameful and in poor taste.The actor responded on being asked, "It's very shameful as simple as that. He shouldn't have done that. It's not at all cool."
His co-star, actor Esha Gupta,who was accompanying him on the trailer launch of their upcoming film One Day also slammed Mr Oberoi calling the tweet "a reflection of who he actually is"."It just shows about your mentality, specially if you're getting a minor involved.It was shameful," she said.
The National Commission for Women issued a notice to the actor calling it "unethical".
Mr Oberoi has since then apologised for sharing the controversial meme and deleted it after being severely criticised for the same.The actor however,said "he has spent years empowering women and cannot even think of disrespecting any woman."The actor tweeted "Sometimes what appears to be funny and harmless at first glance to one, may not be so to others. I have spent 10 years empowering more than 2000 underprivileged girls. I cannot even think of being disrespectful to any woman ever."
The actor has been reportedly been fired by Smile Foundation from a fundraising campaign for Odisha Flood Relief and despite his apologies Mumbai Mahila Congress seeks FIR against him.
Vivek Oberoi reportedly dated the former Miss World, Aishwarya Bachchan in early 2000s and the meme included Salman Khan and Abhishek Bachchan as well.
Read More Latest Bollywood Movie Reviews & News
Read More Sports News, Cricket News
Read More Wonderful Articles on Life, Health and more
Read More Latest Mobile, Laptop News & Review
-----------------------------------------------------
Today's Trending Videos
Join Us on Youtube: Subscribe Our Channel Now