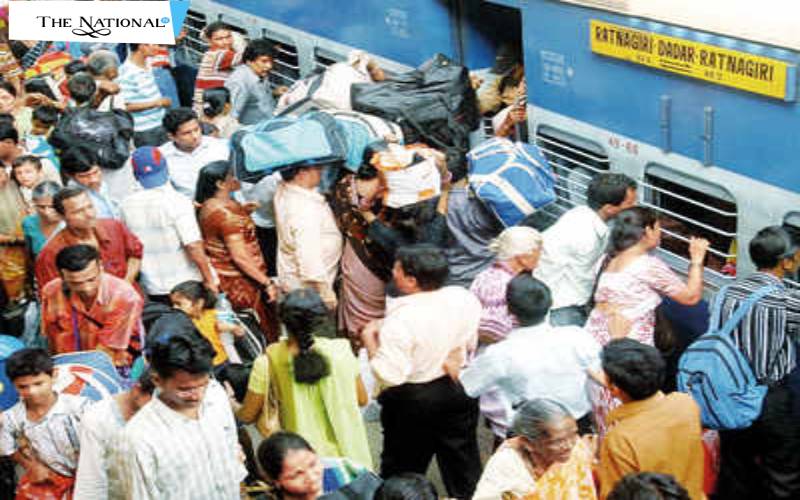 Running trains to Kokan in the Ganpati festival season has become a hot potato for the rulling alliance in the state.If they allow the trains, Covid cases may go up in the region.If they don't,over 20 lakh people a core Shiv Sena vote base in the city will be inconvenienced.
Despiyte the Central and Western Railways receving permissions to run special trains to Kokan from the Rail Ministry on Agust 9,the Maha Vikas Aghadi (MVA) hasn't hiven a go-ahead to the railways to run these special trains that were to begin from August 11.
Mumbai has a close connect with Kokan region comprising Ratnagiri and Sindhudurg districts with approximately over 20 lakh people hailing from there. the MVA government,despite asking the railways to run trains on August 7,sources said,had to choose between runing trains for ganpatior risking fast spread of Covid-19 in Kokan.
According to official figures released by Chief minister Uddav Thackery on social media,as on August 8,there were 448 coronavirus cases in Sindhudurg and 2008 cases in Ratnagiri.Of these,there are only 104 active cases in Sindhudurg and 565 cases in Ratnagiri.
In the current content,if Covid cases rise in Kokan,the pposition will take this up.Similarly,if people are not allowed to travle to the region for Ganesh festival,then agaian it might become a political talking point.
Sources in railways,who have been working on running trains to Kokan,said that it will be difficult to check each passanger going to Kokan by their special trains,and the government might fear its spread.Two-hundred and twenty eight train services were proposed to run.daily,tri weekly and weekly from August 11 to September 5 between Mumbai and Kokan.