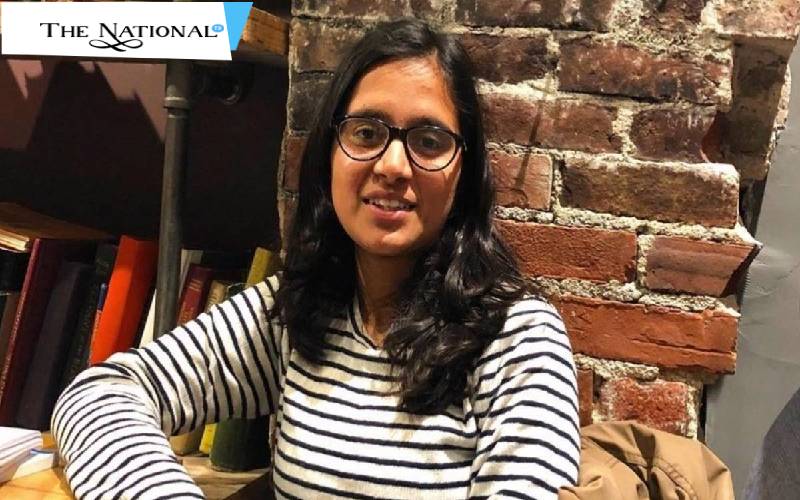 Meerut: A CBSE topper who charted away from a school in Bulandshahr to a top college in Boston was killed in a road accident on Monday morning. The family of 19-year old a Sudeeksha Bhati, daughter of a small tea shop owner and marginal farmer, said that she was being harassed by two men on a bike when the accident took place. Police, after initially denying the claim, formed an SIT on Tuesday for a probe. Two years ago, Sudeeksha had secured a full scholarship to Babson College in Massachusetts, after topping the district with a score of over 99% in her class 12th board exams.
Her trajectory was not without challenges, the Vidya Gyan school student had to drop out briefly in 2009 because the family didn't have enough resources to keep her studies going. But she preserved. In June,half-way into her four-year undergraduate business program, she had come home after the COVID shutdown in the US. She was set to go back later this month. On Monday, she was on her way to visit a relative, riding pillion on a bike."Two bikers, riding next to us, started harassing her. While performing stunts, they overtook us. I lowered my speed but the biker applied brakes all of a sudden. We rammed into the bike, my niece fell off and was hit in the head" said Satendra Bhati, Sudeeksha's uncle, on Tuesday.
This was in Aurangabad She died on the spot. When the case had been reported on Monday, police had registered an accident and closed the books."We were going to 30kmph...A bike raced ahead and braked abruptly. Did fell off, nothing happened to me" her cousin, Nigam Bhati, a minor, said in a video statement tweeted by the police. The biker who was ahead of them speed off, police said and neither Sudeeksha nor her cousin was wearing a helmet. She died with head injuries, Bulandshahr SP(city)Atul Srivastava said."After the accident, neither the cousin nor any witness alerted us about any act of harassment. Sudeeksha's family is men while preparing a file of fresh complaints.
Read More Latest Bollywood Movie Reviews & News
Read More Sports News, Cricket News
Read More Wonderful Articles on Life, Health and more
Read More Latest Mobile, Laptop News & Review