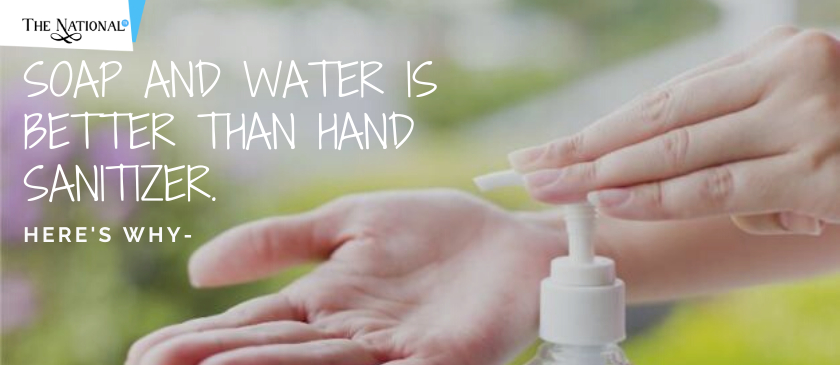 Using soap and water for at least 20 seconds is recommended by experts as it breaks down the virus more effectively than hand sanitizer. The latter can also lead to health issues if we used it in excess.
Amid the coronavirus pandemic, one thing that's boomed is the sale of hand sanitizers. However, health experts warn that using a sanitizer isn't as effective as washing hands with soap and water, adding that alcohol-based sanitizers can be backup in case soap and water isn't available, but not a replacement for them.
Soap breaks down the virus better than a sanitizer. Health experts say washing hands is more effective because, at the molecular level, soap breaks things apart. The food and Drug Administration(FDA) of the US states, "There are currently no drugs(including hand sanitizer)approved by FDA to prevent or treat COVID-19. As we all know the best way to prevent the spread of infection and reduce the risk of getting sick is by washing hands with plain soap and water, advises the Centers for Disease Control and Prevention (CDC).
Wash your hands with soap and water for t least 20 seconds, especially after going to the bathroom, before eating, and after coughing, sneezing, or blowing your nose. If soap and water aren't available, CDC recommends using an alcohol-based hand sanitizer with at least 60% ethanol.
1) Wash your hands with soap and water; use sanitizers only when soap and water aren't are available.
2) Avoid scented sanitizers
3) Use sanitizers with at least 60% alcohol
4) Do not clean your mask with a sanitizer or disinfectant
5) Do not eat immediately after sanitizing your hands. You may end up ingesting chemicals.
Read More Latest Bollywood Movie Reviews & News
Read More Sports News, Cricket News
Read More Wonderful Articles on Life, Health and more
Read More Latest Mobile, Laptop News & Review