All Things Trending
Nepal & China To Announce New Height Of Mount Everest | World's Highest Peak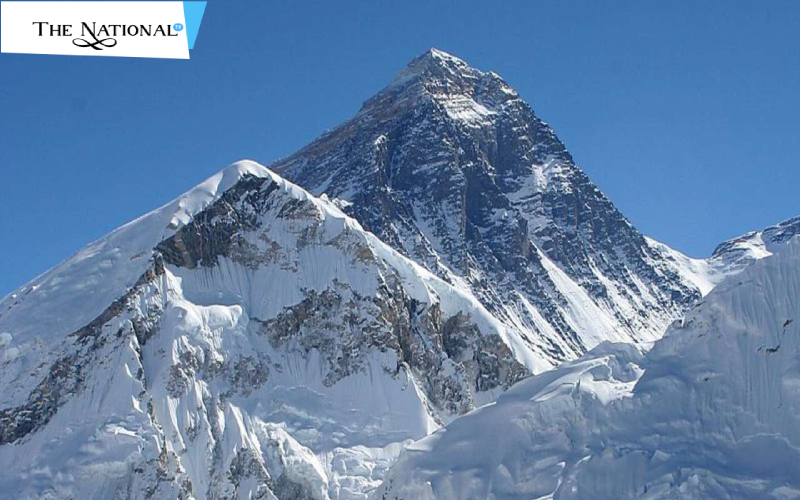 Nepal and China together can soon announce the new height of Mount Everest, the world's highest mountain peak. The announcement is to be made under an agreement reached between the two nations last year. This Chinese effort is seen as a new attempt to meddle in Nepal. However, China's Ministry of Natural Resources and Nepal's Ministry of Earth Management, Cooperation, has denied any such announcement. Let us know that on 13 October 2019 last year, an agreement was reached between the two nations to measure the height of Mount Everest. According to Article 1 of this agreement, China and Nepal will jointly declare the height of Mount Zhumulangma / Mount Sagarmatha. For this, both countries will decide the date and time according to mutual convenience. The joint measurement of Mount Everest is not mentioned in this agreement, but there is definitely a talk of mutual contribution.
According to Article 5 of this agreement, the two countries will develop a mutual contribution mechanism for the survey, mapping, and geoinformation management of Mount Everest. While Article 4 also provides for joint scientific research and engineering contribution in the field of topographic mapping, geographic information system of Mount Everest. Explain that the effort to tell Mount Everest as part of China has been going on for a long time. There, Mount Everest is called Mount Jhumulangama. Whereas in Nepal it is known as Sagarmatha peak. A Chinese journalist created a sensation on Twitter last year by describing Mount Everest as China's pride. However, she later deleted the tweet. Since then, there is a constant possibility of China's intention on Mount Everest. Meanwhile, Nepal started efforts to measure Mount Everest from afresh last year.
For this, he sent an expedition to the top last year. At the same time, China also sent an expedition from Tibet to measure the height of Everest this year. According to people doing this, China is gradually strengthening its claim on Mount Everest. It is believed that by announcing the new height of Mount Everest with Nepal, he wants to show that he has the right to this highest peak of the world. China's claim to make this peak its own will accelerate after the joint declaration of the height of Mount Everest with Nepal. The elevation of Mount Everest is currently believed to be 8,848 meters. The announcement of measuring the height of Mount Everest between the two nations has come at this time. When the two nations are having a border conflict with India. Nepal has claimed several parts of India by releasing a new map on the instigation of China. On which India has disagreed. At the same time, China's army has taken possession of Ladakh. Whose Indian Army is also responding strongly.
Read More Latest Bollywood Movie Reviews & News
Read More Sports News, Cricket News
Read More Wonderful Articles on Life, Health and more
Read More Latest Mobile, Laptop News & Review