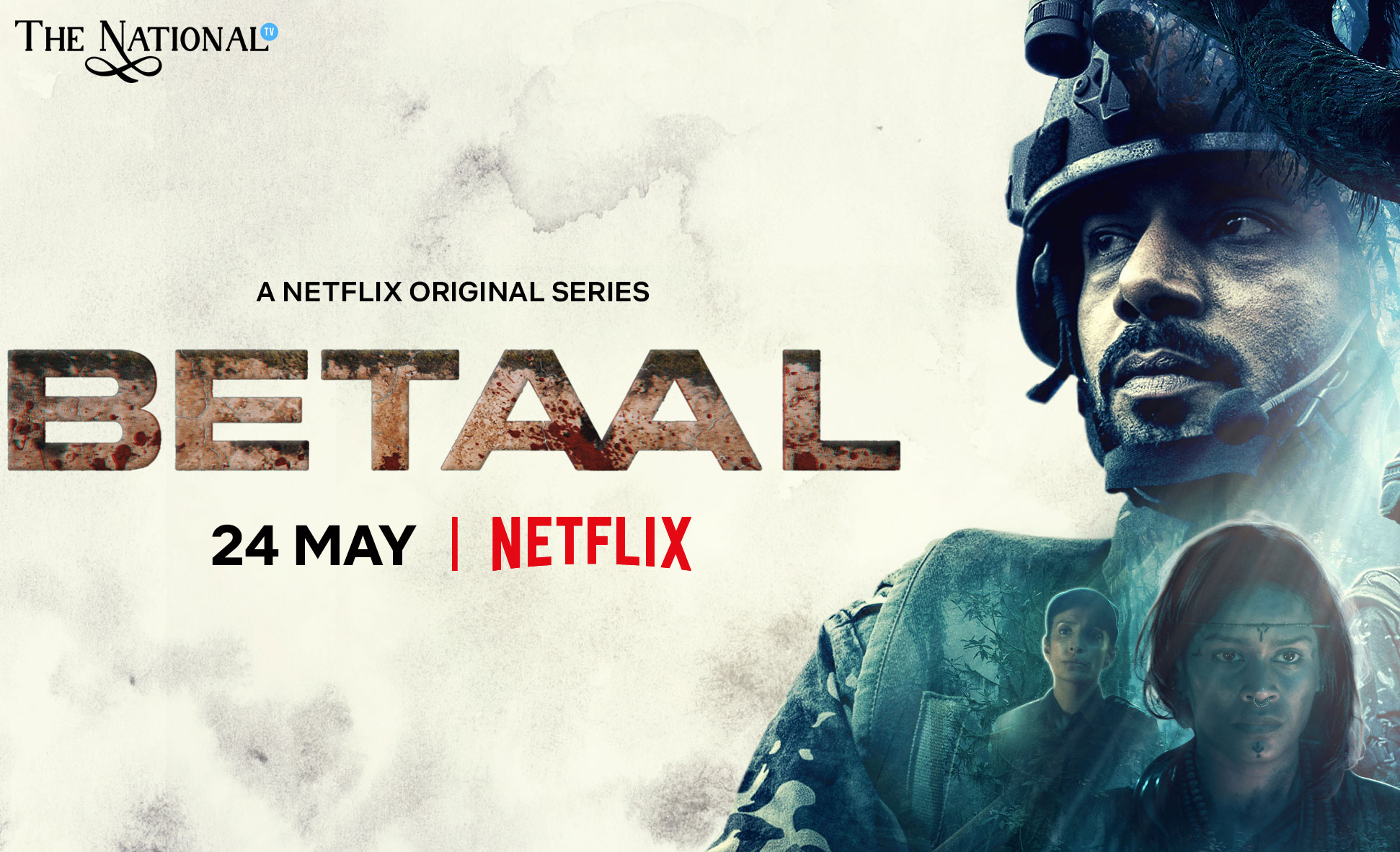 BETAAL (2020): New Concept or Just Following the Normal Ideas?
Well, till now we have been watching Indian Web Series based on crime, thrill, and drama but if we talk about other genres, we have fewer numbers in the web series and same with the genre Horror as well. Everyone knows about 2018 released Horror and Drama GHOUL. The web series highlighted the new genre in the category of Netflix Original. There were only 4 episodes in the series but that was worth watching.
The series ended up in a suspense way that left all the audience excited about another season in the continuum of it but unfortunately, they didn't receive any notification. The co-director of GHOUL, Patrick Graham, released another Netflix Original in the genre of Horror named BETAAL, on 24th of May 2020. This new web series has four episodes and each is of approximately 45 minutes. This is a zombie horror series that is backed and produced by Shah Rukh Khan, starring, Vineet Kumar, Aahana Kumra, Suchitra Pillai and Jitendra Joshi.
It was something new and unexpected for the audiences to see such kind of web series onboard. Perhaps this is going to make a boom in the following ideology of making crime-related episodes and web series. I mean, they definitely are the best in the genre but one should all try to introduce something new that break the norm in order to let humankind experience something better which they haven't. Graham thought the same and realized that there haven't been any in the genre of Horror right after GHOUL, he then did try to introduce what Indians have not been thinking of. He asserted, "After Ghoul, I wanted to create something new but different kind of horror series, which was more action-packed and dominating.
This concept of a cursed mountain that contains an ancient spirit is a kind of inspiration taken from Indian mythology, and it was just about time when we saw some zombie redcoats in popular fiction." He further adds that the series weaves its own ghost story to give an action and the suspense followed. I hope there is horror, suspense, shocks, and, above all, in enough amount. We have selected some strong characters to keep the audience hooked right up until the very end of the series. One can expect a bloody bath, some gutty actions, and a lot of drama and emotion that should provide an appreciating binge-session for everyone at home."
WHAT SERIES IS ABOUT?
Focused upon a remote village, the show represents and narrates the story of a team of CIPD (COUNTER INSURGENCY POLICE DIVISION) on a public mission to help the villagers of that area and fight the horrific enemy. The mission started when they stumble upon the curse of mountain BETAAL, which released a dead army of zombies on the team as well as the villagers. From the sources of a release, Netflix called it a "breathless and horrific battle when a two-century-old East India Company Colonel, named as Cl. Lyndoch, infected with the Betaal's curse during his reign, and his battalion of blood-thirsty redcoats, dead walking army, is released from their tomb -- attacking upon anything with a pulse".
This Shah Rukh Khan produced show, under Red Chillies Entertainment Board, start with Vineet Kumar, Aahana Kumra, Suchitra Pillai, Jitendra Joshi, Jatin Goswami, Manjiri Pupala, and Syna Anand. Shah Rukh has also, earlier, produced spy thriller and action Bard of Blood, that featured Emraan Hashmi, for the streaming service.
This is a must watch at home and it surely is worth binge-watching.
Read More Latest Bollywood Movie Reviews & News
Read More Sports News, Cricket News
Read More Wonderful Articles on Life, Health and more
Read More Latest Mobile, Laptop News & Review