All Things Trending
Amazon announces its new Echo products like the Echo speaker, Echo Studio, Echo Dot with Clock, Echo Loop, Echo Frames, etc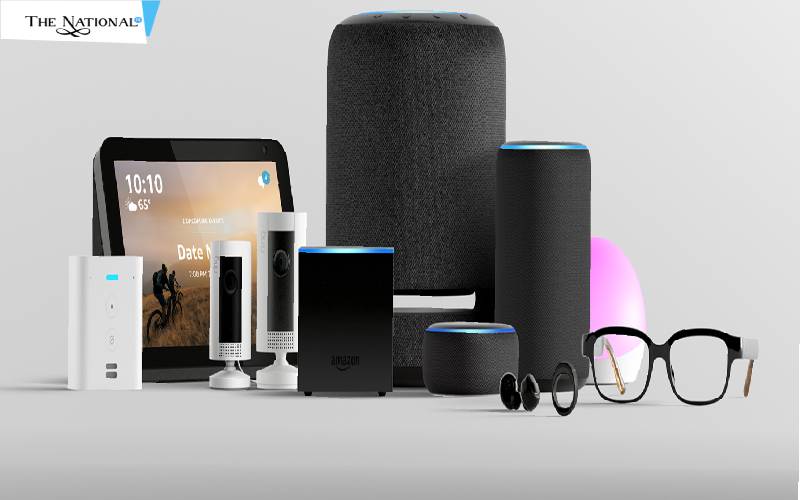 As per the latest reports, Amazon is debuted a wide range of its Echo-branded Alexa-powered products, which are both friendly for home and for the outdoors. Here's a quick list of the range of amazing products that the company released.
ECHO FOR THE HOME
Here's a variety of Echo speakers designed for home
Echo Studio
This product is said to be Amazon's top model of high-end speakers. It has a one-inch tweeter and three two-inch midrange speakers, 3D audio, and Dolby Atmos technology.
Shipping starts from November 7th onwards and is priced at $199.99
Echo Show 8
Though Amazon's Echo Show line of smart displays might look fancy the company claims for it to be so much more than just its looks. This version comes with an eight-inch screen and a built-in camera also includes integration with the Food Network.
Shipping starts from November 21st onwards and is priced at $129.99
Echo Speaker
The company claims that the third generation of Amazon's Echo speaker has been upgraded with an improved version of speakers, new fabric design colors, like, charcoal, gray, blue and sandstone.
Shipping starts from October 16th onwards and is priced at $99.99.
Echo Dot with Clock
The next-generation Echo Dot basically consists of an LED display on its side which lets you keep track of time, outdoor temperature, timers, and alarms respectively.
Shipping starts from October 16th onwards and is priced at $59.99.
ECHO FOR THE ROAD
Echo Frames
Echo frames are set to fit your eyeglass prescription but are said to be available by invitation only. These frames are designed to look just like any normal regular glasses and include neither a camera nor display; the main focus is to keep Alexa at one's back and call wherever you go. Available only on invitation and is priced at $179.99
Echo Loop
The Echo loop is basically a smart ring, aimed to keep Alexa with you wherever you go. It is an invitation-only product, which uses a button to provide you access to your personal assistant and this great technology to vibrate each time you receive a call. The product is available on invitation only and is priced at $129.99.