Entertainment
Section 375- Review:A celebrated Bollywood director Rohan Khurana stand accused by the member of the female crew of being raped at his residence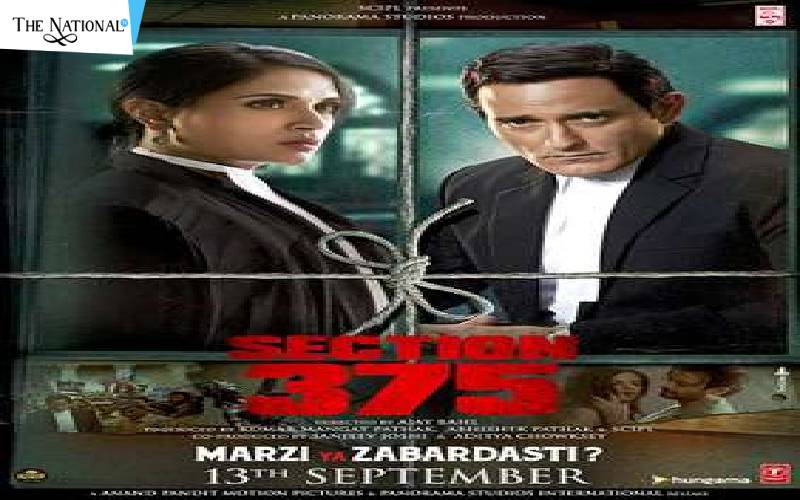 Synopsis
A celebrated Bollywood director Rohan Khurana stand accused by the member of the female crew of being raped at his residence.
This is about the court drama. The female crew wants to bring justice and tries to win the case. Women are nowadays being ignored if rape and no case are being into custody, and they take this case very lightly.
The female lawyer in this movie tries to bring justice to the rape victim and explain how it affects their image and personality.
People's opinion
Many people have given a great review of this film and have given five stars. Here are some of their comments on the movie.
"Section 375 is one of the best Courtroom Dramas in recent times. The film is a fine combination of a good storyline, power-packed dialogues, great direction, and an amazing star cast. It's all set to make a great impression in the minds of the audience. A must-watch for those who look forward to some good content."
"a fantastic courtroom drama which is extremely brave in its approach shows the reality of fake rape charges and how opportunistic women misuse them. Every rapist hating feminism should watch this movie."
The movie has taught the real world that people should not play with women and respect them. It is for those people who like to watch serious movies. This is one of the movies who will be fulled of the courtroom and sensitive dialogues.