All Things Trending
"Dil Bechara" The Most Awaited Film|Tribute to Sushant Singh Rajput | Sanjana Sanghi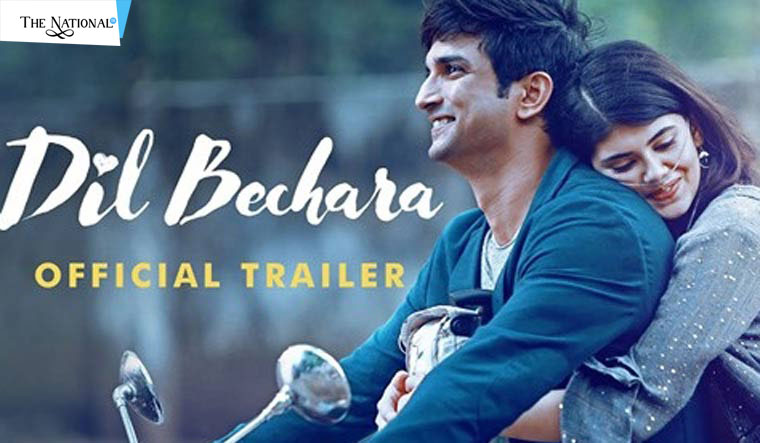 The trailer of Dil Bechara is out, and it has become a sensation on the internet, everybody is seen talking and tweeting about Sushant Singh Rajput, his great acting skills, the dialogues in the movie and whatnot. And by watching the trailer, it's crystal clear how Sushant and his co-actress Sanjana Sanghi has given a commendable performance in the movie. As the movie is based on the novel "The fault in our stars", written by John Green, it carries huge expectations from the viewers, but now as the lead actor "Sushant Singh Rajput" is not between us anymore, the movie is only and only receiving appreciations.
Isn't this sad and shabby at the same time? This actor who was a deserving, worthy, and lively character in real life, received no such remarks or flowers of appreciation for his talent and hard work when he was alive. Quoting Anne Frank "Dead people receive more flowers than the living ones because regret is stronger than gratitude." Sometimes when I sit back and think about the loss of such a fine actor as well as a splendid person, I end up blaming myself for not appreciating him the way he actually deserved to be. Somewhere each one of us is at fault, by not putting real talent like him into the spotlight and giving his share to the glittery yet shapeless undeserving candidates with fancy surnames. Had he been alive, people would have been criticizing him calling "sasta/ gareebon ka fault in our stars" or something like that.
And this is evident when we go back to the time of the release of the movie 'Kedarnath', a lot of people stood against the release of the film, just because it had hit the sentiments of some religion. Damn! We are so hollow as a society, we carry no personal opinions, but only follow the crowd of herds. If we still continue to speak without thinking or analyzing, hundreds of more like Sushant will be on the same page. This is a call for change, as a tribute to the gem Sushant Singh Rajput. It is unbelievable and sad to grasp the fact that this would be the time we would see this gem on the screen. Hold your popcorns and box of tissues and make sure this becomes the most viewed and loved movie than any other movie in the past.
Read More Latest Bollywood Movie Reviews & News
Read More Sports News, Cricket News
Read More Wonderful Articles on Life, Health and more
Read More Latest Mobile, Laptop News & Review