World Cup 2020
MS Dhoni holds a massive role in India's World Cup campaign: Ravi Shastri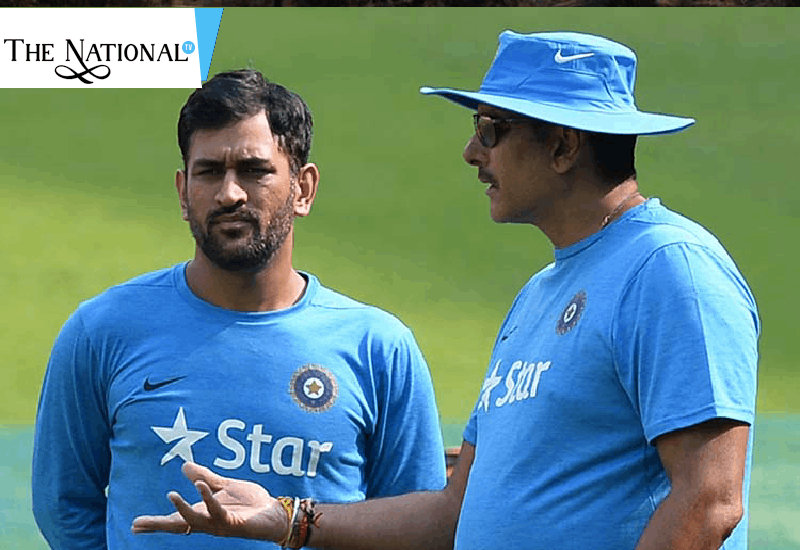 Ravi Shastri, while addressing a press conference in Mumbai on Tuesday said that MS Dhoni will play a major role in boosting India's bid to regain the title. His role will be massive as it has always been. He added that as a keeper, he has shown over the years that no one is better than him in this format, not just in taking catches, inflicting those runouts or stumping, these are the little moments in the game which can change it on the head and there was no one better than him.
Before leaving for England for the World Cup, Skipper Virat Kohli said that he wasn't worried about the players' form during IPL 2019 and backed them to step up during the World Cup irrespective of their performances in recently Indian Premier League 2019. Virat Kohli also expressed that it's going to be challenging. He added, "The good thing is there's a decent gap between every game. Therefore, the players won't be burnt out. We'll always have time to regroup. We have four tough games straight up and that will set the tone for us. We don't have any room for complacency, and that's why it's the World Cup. You have to arrive on the day, match-ready. This is the challenge.
The 50-over World Cup which commences from May 30 in England will be the fourth for MS Dhoni. In the recent IPL, Mahendra Singh Dhoni amassed 416 runs at an average of 83.20 and efficiently led Chennai Super Kings to the final. Ravi Shastri impressed with MS Dhoni's play in the IPL says, "It was great to see the way he was moving in the IPL especially when he was batting, the power with which he was hitting the shots, he will be a big player in this World Cup". Shastri also stated that it would be the most challenging World Cup considering the quality and power of the opposition teams and the change in format. Amidst all this, Mahendra Singh Dhoni puzzles his fans when he shares his post-retirement plans.
On Monday MS Dhoni shared his childhood dream of becoming a painter and displaying few of his paintings in an exhibition after the upcoming ICC World Cup in a video. He expressed in a video, "I wanted to share a secret with all of you. Right from the childhood I always wanted to become an artist, I've played a lot of cricket so now it's time for me to take up what I always wanted to do". He also shared his favorite painting, which according to him, is his self-portrait holding a cricket bat in the air. Shastri believes that India shouldn't try to do anything differently because it is World Cup. They need to enjoy it and play to their full potential so that the World Cup can be ours. Link - https://youtu.be/wagDy14YkMw https://youtu.be/AdcECDvA-XE
Read More Latest Bollywood Movie Reviews & News
Read More Sports News, Cricket News
Read More Wonderful Articles on Life, Health and more
Read More Latest Mobile, Laptop News & Review
-----------------------------------------------------
Today's Trending Videos
Join Us on Youtube: Subscribe Our Channel Now