Tech
Things to Keep in Mind While Downgrading IOS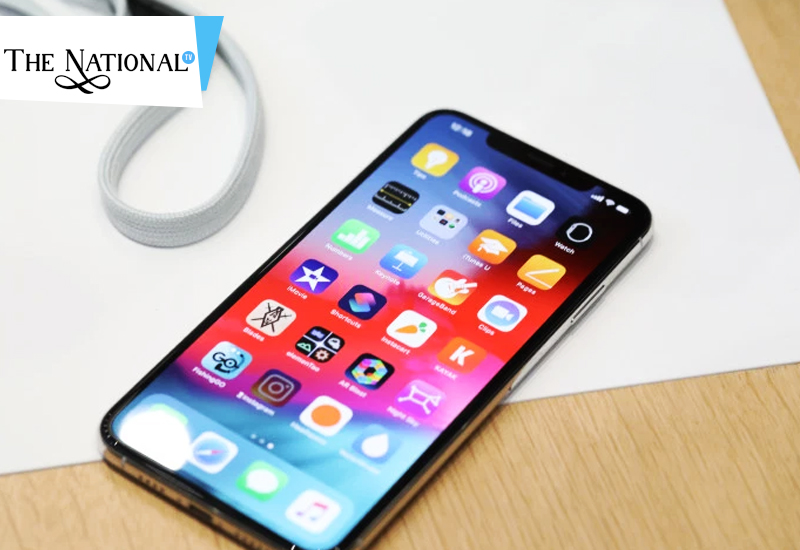 We live in the era in which most of the people judge you by your mobile phone. It is not the matter of requirement anymore, it became the issue of status. Apple iPhones are very famous and user-friendly. iPhone provide large amount of storage capacity. There is many differences between iPhone and Android phone. The iOS is the one who makes iPhone stands out from Android. Popularity of Apple iPhone, iPad and other hardware is much because of iOS mobile operating system. Apple created a world of hardware which is controlled by iOS.
What is iOS?
Formerly iOS is called as iPhone OS. It is a not found in any mobile phone. The iOS is exclusively made for Apple Inc.'s hardware. It is the mobile operating system .It is main core and operating system which currently in iPod Touch, iPhone, iPad and many of the company's mobile devices. First most popular mobile operating system is Android and second one is iOS.
First time in 2007 world known about iOS through iPhone, then iOS started supporting other Apple devices such as the iPod Touch (September 2007) and the iPad (January 2010). At March 2018, Apple's App Store contains more than 2.1 million iOS applications. The 1 million of it are on the iPad.
The iOS user interface is works on the basis of direct manipulation. It uses multi-touch gestures for it. Interface control elements includes sliders, switches, and buttons. Interaction with the OS contains gestures like swipe, tap, pinch, and reverse pinch. These all have specific definitions within the terms of the iOS operating system and its multi-touch interface. Internal accelerometers are used by some applications to respond to shaking the device (one common result is the undo command) or rotating it in three dimensions (one common result is switching between portrait and landscape mode). The iOS enabling users with vision and hearing disabilities to properly use its products by accessibility functions. Apple is praised for developing such mobile operating system.
Annually major versions of iOS are released. The current version is iOS 12 which was released on September 17, 2018. It is available for all iOS devices. It is available with 64-bit processors. The sequence of releasing is that the iPhone 5S and later iPhone models, the iPad in 2007. Then the iPad Air and later iPad Air models, all iPad Pro models. Afterwards the iPad Mini 2 and later iPad Mini models, and the sixth-generation iPod Touch. The iOS is smart, it regularly checks on the availability of an update. If any update is found then prompt the user to permit its automatic installation.
On 12 September, 2018 iOS 12 released. Most of the iPhone users were excited for it. It gets access to the new MeMoji or group call features. There are some people who want to continue experiencing previous iOS software. If you want to stay with iOS 11.4.1 instead of iOS then you just have to follow the guidelines given below. We can get back iOS 11.4.1because the window for downgrades is open now also. The guideline for downgrade your iPhone or iPad to the earlier iOS 11.4.1. is as following. Follow it and get back to your desired iOS
Step 1: Have to lose data
As the iOS 12 is new version and recently launched storage can not be much. But as this is iPhone number of pictures, files will be there. If you want something then have to lose something in return of it. After downgrading iOS 12 to iOS 11.4.1 all the data can not be there. I suggest the data which you find important download it to your computer. You can also upload it to web-based storage.
Step 2: Get the iOS 11.4.1 IPS , the proper IPSW is IPSW.ME
The steps for doing it is given in flow chart
You have to do turn off 'find my iPhone' and it is to be done as above.
Step 3: Connect iPhone/iPad and do the iTunes
You are done with doing previous steps lie downloading proper IPSW. The further procedure is to launch the iTunes. For that first plug your iPhone into your computer. When you are in iTunes, look what is coming for your device. You will see the option to 'Check for an Update' or 'Restore iPhone' you have to choose accordingly.
From the procedure of downgrading iOS what things to keep in mind are-
We can not get the data back. The whole data can be gone.

If any picture or file is important then it should be saved on computer or on web.
After back to your desired iOS you have to start from start. It seems like you just took new iPhone.