Tech
The Google I/O 2019: Things you need to know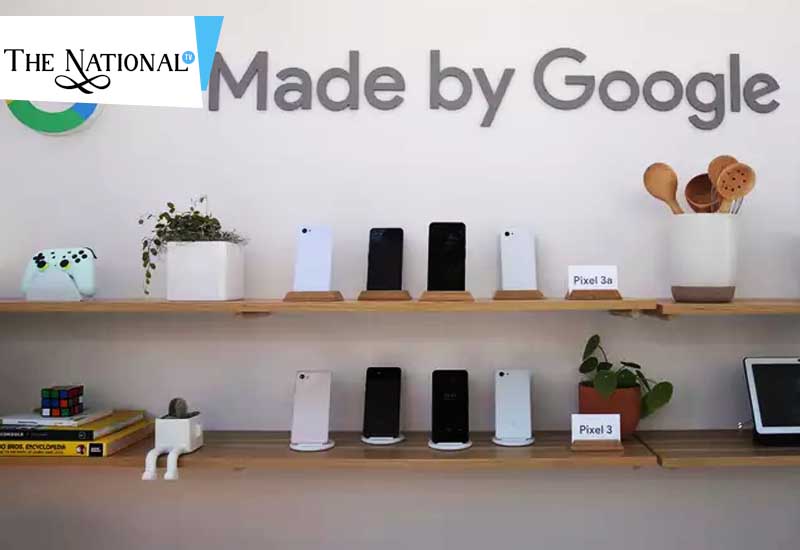 The Annual Google I/O developers conference is being held at Mountain View, California. This is an annual developer conference held by Google, which was inaugurated in the year 2008. The I/O in the name may stand for input/output, but also means Innovation in the Open. This year's conference led to many new striking introductions, also introduced us with a more concerned team about an individual's privacy.
So here are few things listed, that stole major attention of the attendees during the conference Day-1.
Privacy Improvements:
Despite rolling small privacy improvements, where it had announced the usage of Android phone as a security key, there has been constant anticipation about problems.

It introduced the auto-delete controls that would delete your location history, after a period of 3 or 18 months.

Also, another striking approach was its plan to limit the cookie-based tracking in Chrome and adding support to block types of "user-fingerprinting" techniques.
Google maps get an incognito mode:
Google introduces incognito mode into Google maps to minimize location and search tracking.

This will be made available soon after a week of the announcement about the auto-delete controls.

This would be activated in both the categories, i.e., both the web and application of Google Maps.
Focus on on-device Machine Learning:
This is introduced in order to enable features like Google board word suggestions.

Smart reply by the Google Assistant. Etc.

This would completely make sure that all your data stays on your device without being sent to Google.

The collaborative Machine Learning techniques are being called as 'Federated Learning'.
Ensures Privacy for everyone:
Strangely the right to privacy has become a matter of luxury, where the matter of privacy has turned out to be an extra thing to be bought with extra cost.

Google CEO, Sundar Pichai rightly quoted, "privacy cannot be a luxury good offered only to people who can afford to buy premium products and services".

This should definitely be a wake-up call for every other company.
PIXEL 3A and 3A XL go on sale:
These versions of pixels have been launched and are on sale, the range starts from $399.

Provides super luring features like headphone jacks, advanced camera line Pixels are known for which includes Night Sight, Super Res Zoom, Portrait Mode.

The less priced version has omitted the waterproof and the wireless charging features.

These newbies would be offered in three colours: Black, White and Purple. These would be available in 13 countries from the sale date.
NEST HUB MAX is smart display with a camera.
Google home to be rebranded as the name Nest hub max and the product line would be $229 Nest Hub Max.

The device combines Nest camera, Google home hub and Google home max.

Offers security camera, smart display and loudspeakers.
The new Android Q Beta 3:
This introduction can be downloaded from now on, introduces a dark theme for every standard Android phone, believed to reduce battery consumption.

Introduces Focus mode, instead of wind down mode that would let you select a few particular applications that you would want to avoid during a particular time period and only avoid those.

Smart reply is another feature being introduced that would help reply in the third party application, it might lead to opening maps seeing the address or commutes.
Android to offer live subtitles on videos:
Built for impaired humans, this feature would enable giving live captions to all your videos.
Google Lens Update:
Being able to scrutinize a restaurant menu.

Point at receipt to bring up the Calculator.

Hovering lens over magazines that Google has its partnership with would bring images to life.

Offer translation to linguistic challenges faced.
Project Mainland aims to provide updates in Android faster:
Instead of relying upon the manufacturers of carriers Google is planning to release updates directly through Play Store.

The new system of updates would be provided in modules.
Read More Latest Bollywood Movie Reviews & News
Read More Sports News, Cricket News
Read More Wonderful Articles on Life, Health and more
Read More Latest Mobile, Laptop News & Review
-----------------------------------------------------
Today's Trending Videos
Join Us on Youtube: Subscribe Our Channel Now