Sports
Spurs for the first ever time in UEFA Champion's league final: Incredible hatrick by Lucas Moura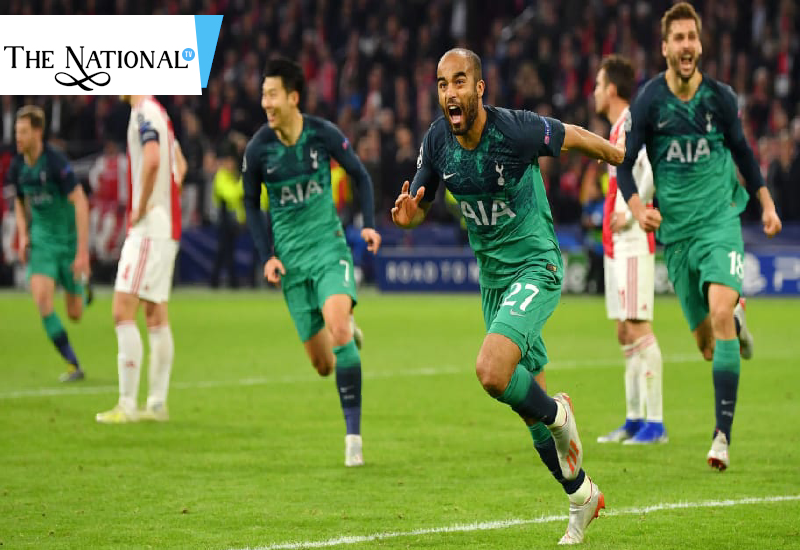 What a match!
Trailing by 1-0 from Ajax in the First leg match, and looking at the amazing performance by the young and fresh players of Ajax, it was truly hard to predict such an ending. The ending did bring a lot of unpredicted apprehensions!
Moreover, after the first half when Matthijs de Ligt who brilliantly towered a header into the goal post, and Hakim Ziyech who curled a finish, it was truly hard to apprehend, such an ending. With yesterday's match, where Ajax was in a lead throughout the first half, showed how out of the league was Tottenham.
But the second half was a royal toss for the Spurs when Lucas scored his 55th and 59th-minute goals bringing back his team into the game. Lucas Moura, a Brazilian professional footballer, who also plays for the Tottenham Hotspurs FC had his day after that.
In summer 2012, an intensified discussion between Manager Alex Ferguson and Chief executive David Gill, in the Manchester United headquarters was about their quest to fill the gap created in PSG (Paris-Saint German) left by Cristiano Ronaldo. Very soon, the headlines of the other day read, "Big-spending of PSG on Brazilian Lucas Moura with an expense of £45m". But his story has till night always been a story about potential and could-have-been. Until last night, where he truly showed his potential and proved the faith of manager Mauricio Pochettino and scored his tricks to save the team and clearly take them into the finals.
He is no longer a speedy winger, rather has learnt to pick assisted balls, and find chances and opportunities to either score one or create space for the teammate. Either way, he has succeeded. The match yesterday at Amsterdam shall be remembered for many long years to come.
The goals, which had pace, rapid feet and desire saved the Spurs and helped them to get into the finals of UEFA Champion's League for the very first time in the history.
After Liverpool's shocking an impressive comeback, the comeback of Tottenham's in the match would be regarded as their personal best comeback making this season of UEFA a heart throbbing factor.
The 3-2 victory of the Spurs was inspirational. Harry Kane's inspiring words was one very important factor that saved the Spurs from fourth successive defeat.
He had said, "It was a disappointing first half and we let them play. I went into the dressing room at half time and we knew it wasn't good enough," Kane, who damaged his ankle in last month's quarter-final first leg against Manchester City. We said we had 45 minutes to give everything. I'm a fan first and foremost and I know how much it means to the club. The lads dug deep and showed passion and that is all you can ask for. We had to wait to get the third in the last minute and we found a way. I'm just speechless. I'm a fan, I want to win and I know how much it means to everyone at the club. I'm looking at the game and thinking about what I'd be doing out there. You can't switch out of that mode but the lads showed passion, spirit and heart."
This had been one hell of a dramatic match. The manager Mauricio couldn't hold back his tears of joy and cried as he embraced his players on the pitch after the whistle.
"Thank you football. Thank you, my players, they are heroes," Pochettino said. "Without football, it is impossible to live."
The two classical bottom-corners by Lucas was very well assisted by Llorente, who had changed the game dynamics for the Ajax. He was a new problem that took Ajax away from the cup and provided a Lucas with his dream opportunities.
Read More Latest Bollywood Movie Reviews & News
Read More Sports News, Cricket News
Read More Wonderful Articles on Life, Health and more
Read More Latest Mobile, Laptop News & Review
-----------------------------------------------------
Today's Trending Videos
Join Us on Youtube: Subscribe Our Channel Now