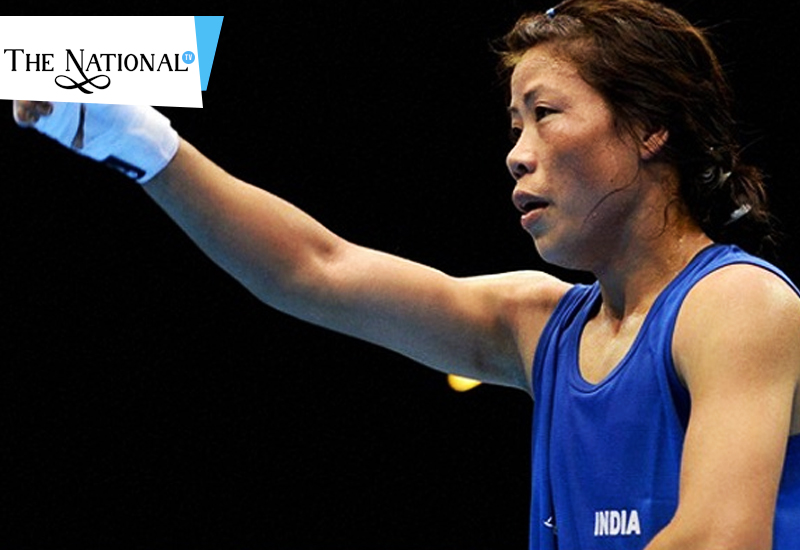 Six-time world champion Mary Kom staved off a stiff challenge from Asian Championship bronze medallist, Nikhat Zareen and made a successful return to 51 kg category. Mary Kom, the gold medallist in the 48 kg category in the inaugural edition of India open, took time to settle into the much-awaited session as Zareen was the early aggressor.
It was in the final round that the London Olympics bronze medallist found her strides and punched her way to a split verdict of 4-1 to set up a final showdown with Vanlal Duati. Manipuri legend, Mary Kom, after her session said, "Zareen is normally a boxer who doesn't like to come inside much and I'm more of a counter boxer, so I used that to my advantage". "Every session is a new experience for me. Even I don't know who the girl is. I've been fighting for many years now. I clearly want to say, I don't want all this. It has come out in the newspapers that she's challenging me. I'm also a human being. It causes a lot of disturbance. Never mind, it made more determined to do well", said Mary Kom after beating Nikhat to enter the 51 kg final. The London Olympics bronze medallist continued, "How many years I've spent for the country? And how many time I've proved? It's better to say in a mild way.
They are so lucky to fight with me. They will get more experience". Mary Kom said that Nikhat's comments made her more determined. In the final showdown, Duati will face Mary Kom. Mary Kom created history by grabbing her sixth world championship title. She is an Olympic silver medallist and an Asian Games gold medal winner. The 36-year-old has surpassed Katie Taylor's tally of five world titles and equalled Cuba's Felix Savon as the most successful boxer in the history of World Championships. Now, the 36-year-old is looking forward to her 2020 Olympic dream, and her punches are becoming stronger than ever.