Sports
In an unforgettable moment, a dream is delivered for Tottenham, and dashed for Ajax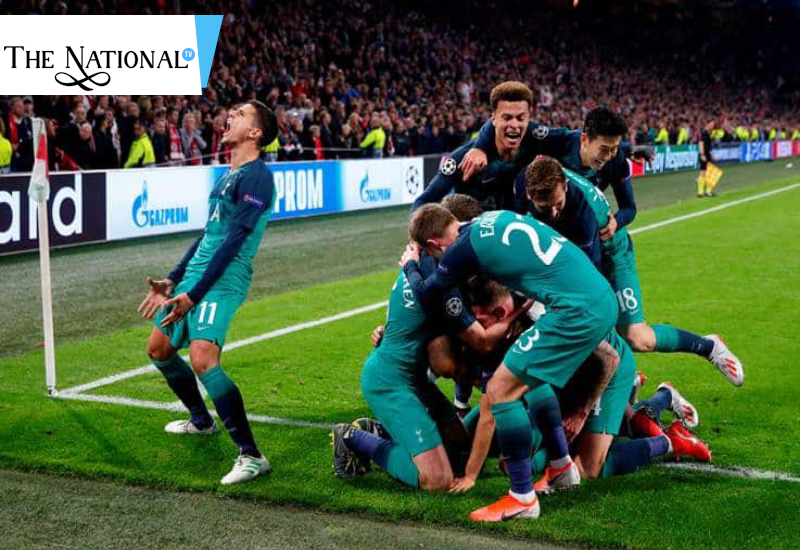 Tottenham have defeated ajax to fix the finals with liverpool in the champions league finals. even as the energy drained from their legs and the tension gripped their minds, this team that glimpses the future and echoes the past, had clung on.
he stands on the cusp of one of the unlikeliest, finest managerial achievements imaginable: winning the Champions League in a season with, by modern English standards, the scantest resources imaginable.
He said, on the eve of Wednesday's game, that if Spurs were to make it to Madrid and win, he might have to leave. In the circumstances, he suggested, there would be no more worlds left to conquer, no way of exceeding such a feat. They are also the team that beat Real Madrid and Juventus, the team that proved that the size of a television deal is no guarantee of quality, the team that reminded a continent that excellence can exist outside of the Premier League, La Liga, the Bundesliga and Serie A. They are the team that almost went all the way from Sturm Graz to the final. They are the team that came within a minute of doing what nobody imagined they could do, that many have tried to stop them doing. They are the team that came within a minute, a minute that never seemed to end, of making a dream come true.
Read More Latest Bollywood Movie Reviews & News
Read More Sports News, Cricket News
Read More Wonderful Articles on Life, Health and more
Read More Latest Mobile, Laptop News & Review
-----------------------------------------------------
Today's Trending Videos
Join Us on Youtube: Subscribe Our Channel Now