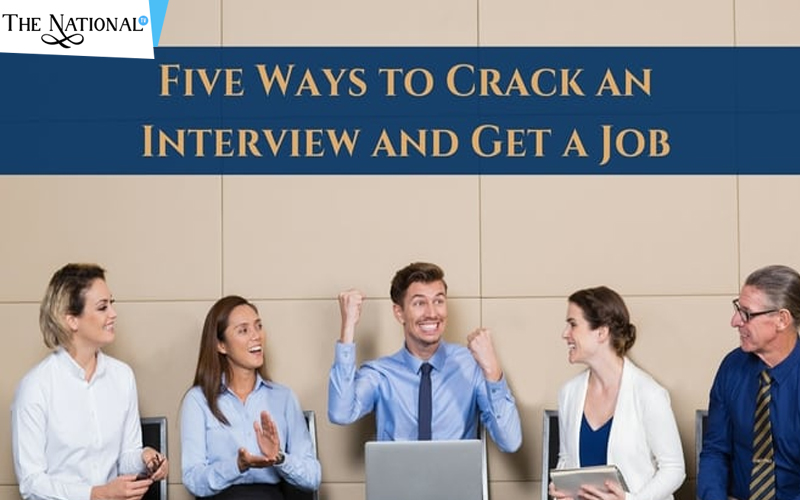 Everyone wishes to have a constant and permanent source of income. But facing an interview still is a big challenge for many of us and we start feeling butterfly in our stomach when we sit in the office waiting for our turn. Let me share a fact with you. Interviewers feel more pressure than the interviewees as they deal with the continuous pressure of choosing the right candidate for a particular post. This is mainly because the future of an enterprise largely depends on the productivity, integrity, and professionalism of an employee. So the interviewers need to make sure that the candidate has these qualities. Cracking an interview is no rocket science and one can easily learn to adopt some techniques while going for an interview. Here are a few tips which may help you to get through an interview and land you your dream job:
Research
Make sure you do thorough research about the company and the job profile you want to apply for before you attend an interview. This creates an impression of your interest in working with the company.
Be Confident
Confidence does not come in one day, especially If you have been struggling to face interviews or people in your life. Give yourself time. Practice speaking in front of the mirror. Eliminate fear from your mind. Tell yourself that this is not the last job you will be trying since the world is full of opportunities. Believe in your abilities. Be honest Honesty makes you strong and confident. False information will only put you in a position of panic self-consciousness. So be honest in all your answers.
Talk to the point
Be it a one to one session or group discussion you need to speak to the point and stop elaborating much as that may lead you to fumble and make grammatical errors. That can be a drawback for the industries where communication skill is given more importance. Use of simple and short sentences will help you to talk to the interviewer fluently. Learn correct nonverbal communication. Non-verbal communication refers to eye contact, body posture, and body language. This is of most importance as your personality can be easily analyzed with the help of nonverbal communication.
Learn to do the followings:
Maintain eye contact softly but do not stare.
Keep your handshake firm.
Avoid fidgeting with fingers or toes. Keep a soft smile on your lips.
You can use your fingers when trying to explain something.
Sit back straight on your seat.
You can lean over the interviewer a bit to show that you are listening attentively.
Nod head when necessary. A little bit of hard work and your skill can definitely help you to overcome any hurdles in life. Interviews take us out of our comfort zone and challenge us to prove ourselves. Why don't you get ready to give it your best shot?