Social
Nirmala Sitharaman's scanting press conference on Millennial trends leads to pun of jokes trending #BoycottMillennials
Twitter explodes with jokes trending #BoycottMillennials in response to the speech of Finance Minister blaming the change in the mindset of millennials one of the reasons for stagnation in the automobile industry.
If you are a Twitterati and been following twitter in the last 24 hours, then you have already seen the puns and hilarious memes going around with the hashtag #BoycottMillennials surging in K figures. Tweets like "condom sale go down bcoz millennials like to feel real and take other contraceptives" or "BHEL at their lowest bcoz millennials prefer Pani puri"
Hilarious and at times stomach aching, here are some of the finest tweets you see on twitter trending #boycottMillennials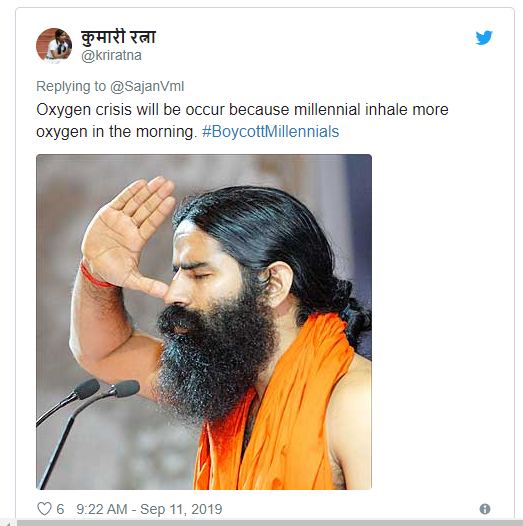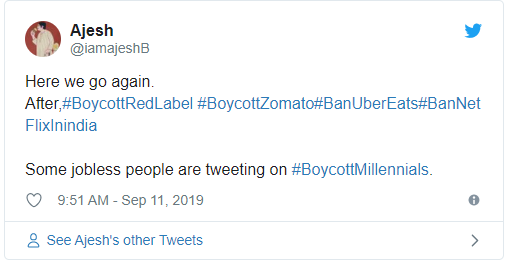 This barrage of jokes and puns all started when our Finance Minister, Nirmala Sitharaman speaks about the slowdown in the auto industry at a press meeting on Tuesday saying millennials change of habits and mindsets is one of many reasons.
As per her intelligence, the youth of the nation prefers to book an Ola or Uber instead of going purchasing personal vehicle thus investing in EMI.
She quoted saying, "Some studies do tell us that mindset of millennials, who are now preferring not to commit an EMI (equated monthly installment) for buying an automobile, instead prefer to take Ola, Uber, everything else, or take the metro. Whole lot of factors are influencing automobile sector. We are trying to solve the problem for them."
The Finance Minister views did not go in harmony with the millennials with some of them expressing it on social media with the fittest reply they consider best.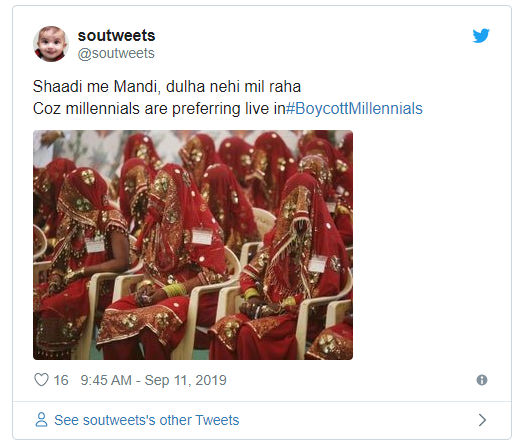 When the journalists asked the FM about what is Government doing to help down the stagnation in the automobile sector, she replied saying the government is in talks with the automobile industry to find out how they can help them.