Social
5 must read Indian novels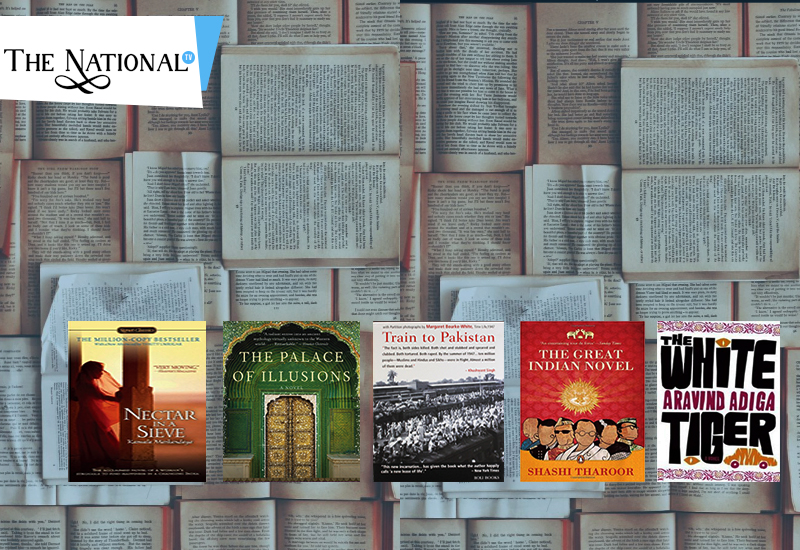 India has a unique literary history and tradition that extends back over 3,000 years. Indian English literature may have a relatively shorter history, but is nonetheless rich with award-winning and critically acclaimed masterpieces no book lover should miss out on. To get your reading journey started, we've rounded up a list of books by authors from India that have greatly influenced the course of the country's literature.
White Tiger -
Arvind Adiga's Man-Booker-Prize-winning debut novel was widely acclaimed for its refreshing take on social class disparities and contradictions in contemporary India. The book is a thrilling first-person narrative told from the perspective of Balram Halwai, a young man from a poverty-stricken small village who moves to Delhi to work as a chauffeur for the elite.
Nectar in a Sieve -
Acclaimed Indian author Kamala Markandaya's debut novel, Nectar in a Sieve, is the story of rapidly changing mid-20th-century India, told from the perspective of Rukhmani, a woman from rural and impoverished India. From her arranged marriage to Nathan, a farmer, to the changes brought about by the advent of a large tannery in their village, the novel covers a rich range of subjects with uniquely gripping prose.
The Great Indian Novel -
This satirical novel by Shashi Tharoor recreates the Hindu epic Mahabharata within the context of the Indian Independence Movement and its following decades to become one of the most exciting reads in contemporary Indian literature. Recasting figures from India's freedom struggle and politics as mythological characters from a 2,000-year-old epic, Tharoor's work is a powerful read regardless of how familiar you are with the country.
Train to Pakistan -
This historical Indian book by Khushwant Singh was widely revered during its release in 1956 for bringing a human perspective to the partition of British India into India and Pakistan. While most accounts of the partition at the time primarily focused on political aspects, Singh recounted the event in terms of human loss and horror. Train to Pakistan is an essential read for anyone looking to explore Indian literature or history.
Palace of Illusions -
Chitra Banerjee Divakaruni's award-winning novel retells the Hindu mythological epic Mahabharata from the perspective of Draupadi, its lead female character. Draupadi is famous for having married all five of the Pandava brothers – the protagonists of the Mahabharata – and is an ever present, central character through their journey into exile and war. However, little is told from her perspective or about her motives and thoughts in the original epic, which Divakaruni tactfully reclaims in Palace of Illusions.