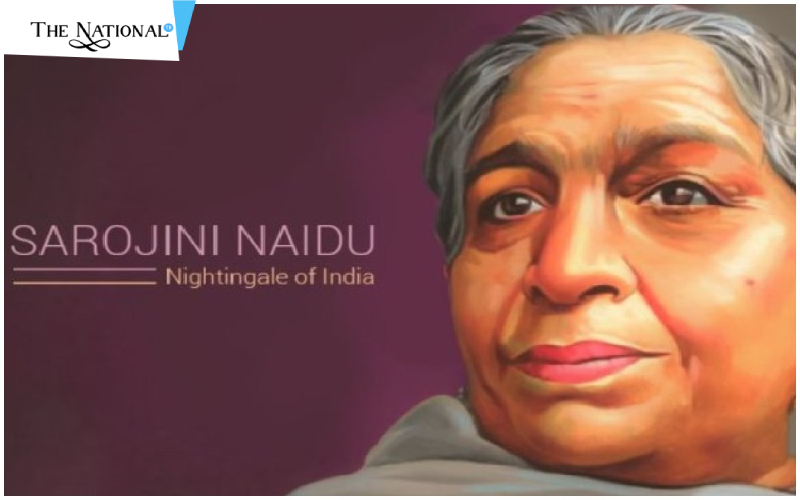 Sarojini Naidu was born in the town of Hyderabad in Andhra Pradesh on 13th February in 1879. From the years of her very early childhood, she showed signs of exceptional talent. She began writing a poem in English while she was still in school. At the age of twelve, she passed her Matriculation Examination in the first division from the University of Madras. In 1895 she went to King's College in London and Girton Cambridge for her higher studies. Even after going put so far from home for education, Sarojini returned home without any degree of any sort. However, her study of English Literature and her contacts with men of the literary world was to be of great value for her.
It is in the later years that all these literary pursuits of her brought dividends for her. She became a member of the Royal Literary Society London and was honored with the conferring to her of the Doctorates of several universities. In the year 1895, she got married to Dr. Naidu of Andhra Pradesh, and in 1902 she happened to meet Gopal Krishna Gokhale with whose help Nd inspiration she found her way into the politics of India of that time. She got closely involved with the freedom movement of the Indian National Congress. Having joined the Congress and having got an outlet into the political mainstream, Sarojini Naidu has got her priority, and she soon left her poetic aspirations for the sake of her country India.
Later still, she visited London as a member delegate of Indian representatives to the Round Table Conference held there. She also became the President of the Indian National Congress and took an active part in the Civil Disobedience Movement, and the Movement against the salt Lwas of the British Government. For these activities of hers, she was sent to jail several times. She also took an active part in the Satyagraha movement and the Quit India movements and found her way to jail for these also several times. In 1947, when finally India achieved her independence Sarojini Naidu was made the Governor of Uttar Pradesh as a reward for all the work she had done and all her active participation in all the political movements of the Congress. In March 1949, Sarojini Naidu passed away. Sarojini Naidu had left a great name for herself in the history of India. She was also known as the Nightingale of India due to her artistic bent of mind.
Read More Latest Bollywood Movie Reviews & News
Read More Sports News, Cricket News
Read More Wonderful Articles on Life, Health and more
Read More Latest Mobile, Laptop News & Review