Politics
Rahul will be the next PM: Ajay Maken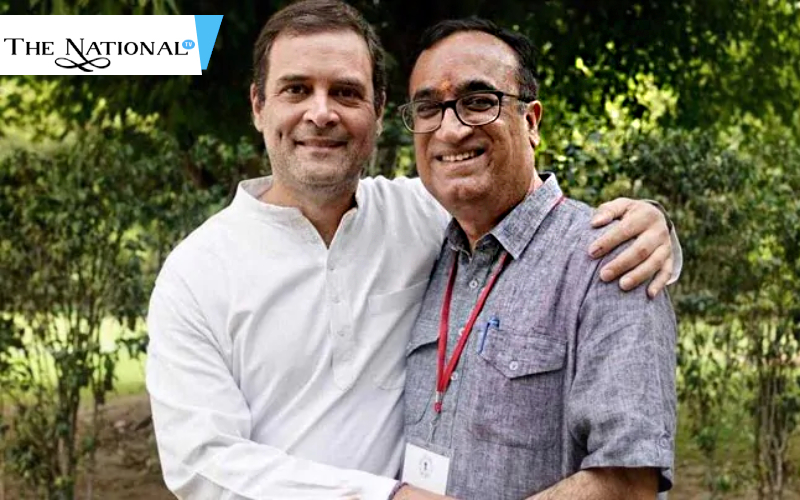 Over the years, the elections in India have become "face-centric". People find it easier to lay the responsibility on one single person than the whole party. The Lok Sabha elections of 2019 are centered around two faces – one is Congress president Rahul Gandhi and the other one is Prime Minister Narendra Modi. The voting for the general elections took place from April 11 to May 19. As the results will be displayed soon, the talk of 'who will be the next Prime Minister' are the gossips of the day.
All the political leaders seems to be stressed as well as confident about the results. Each one is out with their prediction and supporting statement, which makes the public more anxious. The day before yesterday, exit polls had predicted that Bhartiya Janata Party (BJP) will have a win with 306 seats and now, Ajay Maken, the Congress leader from New Delhi is out with his own prediction that "Results will be in the favor of Congress, Rahul Gandhi will be the next PM". Ajay Maken is all confident as he says, they will form the government at the centre even as several exit polls predict victory for the Prime Minister Narendra Modi- led NDA government. He also adds, "The results will be definitely in favour of Congress. We are expecting that Congress will win and form the government. Rahul Gandhi will be the next Prime Minister. The fight in Delhi is between BJP and Congress".
Recently, 22 political parties demanded counting of VVPAT slips ahead of counting EVMs. However, the polling body rejected the opposing parties demand on the basis of impracticability of its implementation and cited Supreme courts order on this particular subject. Ms. Lekhi, BJP's leader from New Delhi said, "The opposition parties are nervous and that's why they are questioning the Electronic Voting Machines (EVMs). These voting machines led Aam Aadmi Party to victory in Delhi assembly elections, Chandrababu Naidu in Andhra Pradesh elections and Mamata Banerjee in West Bengal polls".
The counting of votes in 542 Lok Sabha constituencies began on Thursday amidst tight security, capping the two-month long election process which witnessed high-octane campaigning and charges of tampering EVMs and violations of the model's code of conduct. All politicians have expressed their opinions and guesses, however, the different scenarios may come up when the elections results are announced today, as the exit polls just give a rough sense of what could happen.
Read More Latest Bollywood Movie Reviews & News
Read More Sports News, Cricket News
Read More Wonderful Articles on Life, Health and more
Read More Latest Mobile, Laptop News & Review
-----------------------------------------------------
Today's Trending Videos
Join Us on Youtube: Subscribe Our Channel Now