People
Kylie Jenner And Travis Scott Spotted In Their Playboy Fall Issue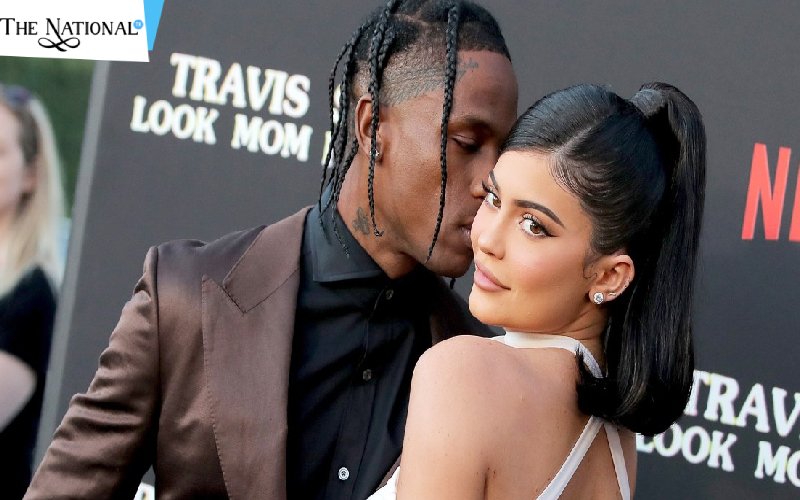 Jenner And Scott Appearing Over The Playboy Fall Issue
The American model Jenner (22) and the rapper Scott(28) are the faces of the magazine's "Pleasure Issue" which is going to be released on coming Tuesday.
Jenner took to Instagram to post an intense photo of the duo in the photoshoot. She appears naked wearing a cowboy hat kissing her partner Scott outside. He appears shirtless wearing a chain and blue jeans. The picture was captioned as " When Houston meets LA...!" From the sources of Playboy, it is known, Scott is the director of the shoot, Sasha Samsanova was the one to cover the shoot.
What Is The Playboy Saying?
"Pleasure issue is a celebration of the things that bring us joy, sex, art, food, music, spiritual connection, travel, and community. And did we mention sex?" Says the Playboy. The magazine further adds, "In this issue, we aren't only showcasing the artists and creators who bring us joy, we are also shining a light on visionaries and revolutionaries who are fighting to expand access to pleasure for all."
The magazine features the couple Scott and Jenner who has been together since 2017. Currently, they are the parents of one-year-old Stormi Webster. It has a gorgeous cast featuring others which include, Thomas Middleditch, Toro y Moi, King Princess, Marilyn Minter, Anand Giridharadas, Keith Hufnagel, Catherine Lacey, Edward Norton, Simon Hanselman, Jordy Murray, and many others.
The magazine has also taken note of a conversation of the couple's conversation. Which heard like, " You are my best friend. All the ups and downs a relationship has, we have evolved through them as getting stronger."
Well, the duo's PDAs have created a sensation on the earlier days as well. Their romantic intensity at the red carpet of a Netflix documentary series deserves mention. Other mentionable examples include their PDA in Italy while celebrating Jenner's birthday.