News
Wrath of 'Fani': the Cyclone hits the coasts of Odisha.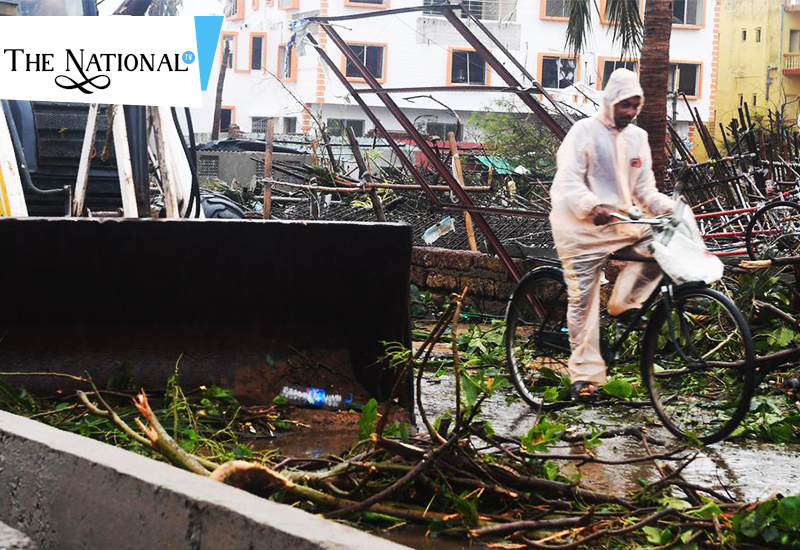 Fearsome wrath of Fani, the cyclone was seen at the site of landfall hitting and majorly destroying many coastal areas and cities near it. Especially targetting Puri, the landfall site, Bhubaneshwar and the nearby areas.
There were immensely fearful impact and consequences in the cities. While the cyclone hit the Indian landmass, the wind speed was around205kmph near the landfall area and the nearby cities experienced a wind speed of 175-185 kmph.
There has been a lot of damage caused around and constantly the cyclone kept reminding us about the human activities that have totally gone wrong over the years giving rise to such natural calamities.
There were serious incidents of cars, buses and vehicles rolling like leaves on the ground. Every other architecture was smashing and thrilling.
It was generated around April 25 due to a depression over the Bay of Bengal, near the equator. Things that make Fani different from the other cyclones, is its timing. After about 43-50 years, an extremely severe cyclone has hit the landmass of India. Normally cyclones hit during the month of October-November. But this time it is April, which makes it quite different.
Normally, cyclones that hit landmass in shorter time periods are less strengthened than the ones that hit after travelling a long sea distance. Same was the case with Fani which had travelled a huge sea distance gaining its strength and momentum from it, that turned it into an extremely severe cyclonic storm.
Its trajectory was also a factor that made it quite different from the rest. The origin from the equator, which then moved towards the Indian landmass. Earlier IMD had predicted Fani having the landfall at Tamil Nadu, which later shifted its epicentre to Puri, Odisha. This says a lot about the strength it had gained with its journey.
Even after hitting Odisha as the landfall site, it would still travel northeast-eastwards towards West Bengal hitting there as a severe cyclonic storm. After that, it would further move towards Bangladesh where it would hit as a cyclonic storm.
This time, Fani, as a cyclone had ushered a lot of wrath on mankind which can surely be seen from the few videos, that had come from the victims through their WhatsApp.
As per the sources, until now 8 people at Odisha are dead as the consequences of Fani. Let us see what else does the aftermath comes with.