News
US Calls for Social Media Info To Be Submitted by Visa Applicants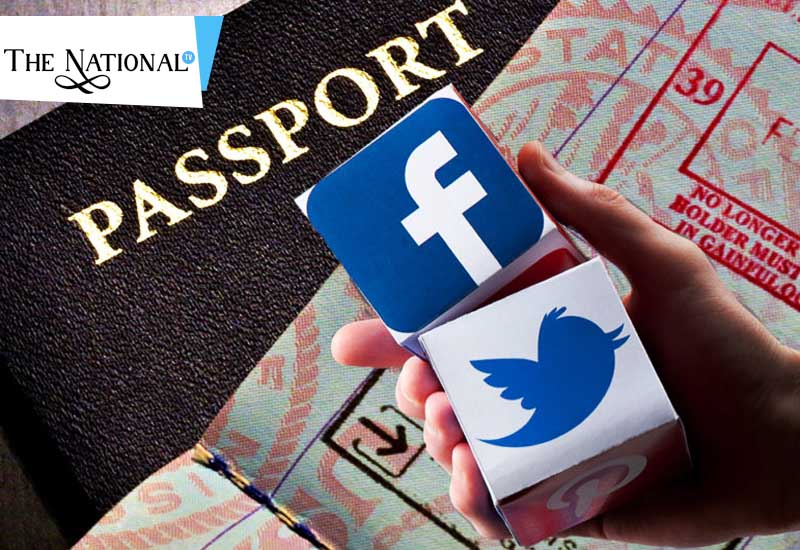 US Calls for Social Media Info To Be Submitted by Visa Applicants
United States have introduced "stringent" measures for visa policies which is estimated to affect atleast 14.5 million people annually.The trump administration proposed the new policies in March 2018 with almost all of the visa applicants required to submit their social media details and five years data of email and communications .If anyone is found "lying" about these then "strict immigration penalties " might be applied.People coming for jobs as well as study will be affected however,"diplomatic and official visa applicants will be exempted from these stringent new measures."The department reportedly stated "We are working to find new policies for improving screening processes to protect US citizens as well as supporting legitimate travel to the United States."

Earlier only those applicants who had been to those parts of the world that are controlled by terrorist groups were needed to provide additional information and their data.However,now applicants will have to provide information regarding their accounts on social media platforms, and also provide the details of accounts that is not listed.While civil rights groups have argued for the move to be "ineffective" or "fair" calling it the cause for people "self-censoring themselves online."

US President Donald Trump has been vocal about the need for cracking down ever since his campaign in 2016 calling for "extreme vetting" of immigrants.
Moreover on 31 May,Trump also called for imposing rising tariffs on Mexico unless the country curbs "illegal immigration" at the US-Mexico border. Moreover,President Donald Trump has also ended India's designation as a "beneficiary developing nation" saying that India has not assured the US to provide "reasonable access to its markets."
In 2017,India was the largest beneficiary trade programme in 2017 with $5.7 billion in imports to the US given duty-free which is now going to end on June 5.
Read More Latest Bollywood Movie Reviews & News
Read More Sports News, Cricket News
Read More Wonderful Articles on Life, Health and more
Read More Latest Mobile, Laptop News & Review
-----------------------------------------------------
Today's Trending Videos
Join Us on Youtube: Subscribe Our Channel Now