News
Drought Hits 24 Districts In Tamil Nadu,India witnesses major water crisis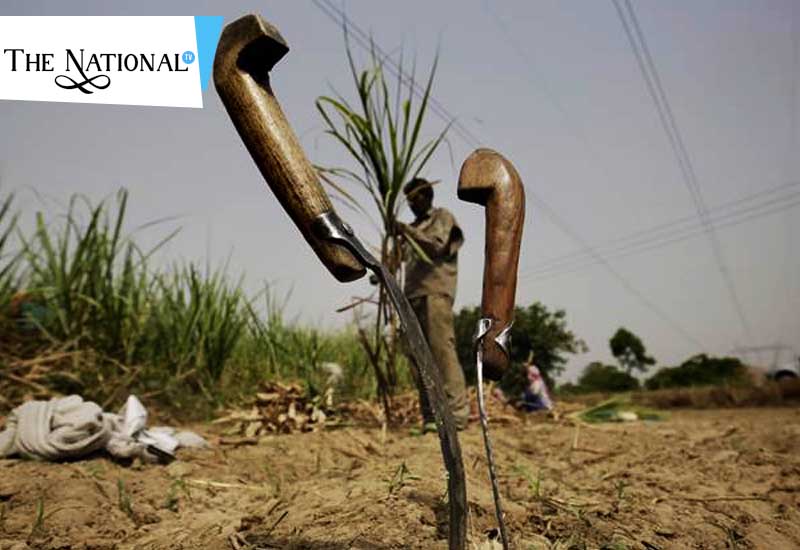 Drought leading conditions and water scarcity have been a major challenge for agriculture sector as well as many other regions in India. Tamil Nadu has been hit by drought in atleast 24 of its 32 total districts. The state is undergoing with an acute water shortage with taps running dry and no water for cultivation.The water level of Papanasam Dam has dropped to 10 feet and there have been images reported of fishes floating on the reservoir which is on the verge of getting dry. Late arrival of monsoon and lack of water supply has affected paddy cultivation very badly.
The delta region of the Cauvery river which covers districts of Tanjore, Nagapattinam, Thiruvarur and Trichy, is the land for paddy cultivation in Tamilnadu.Cultivation in these districts suffered due to inadequate supply of water from Mettur Dam. On May 10,2019 a drought advisory was issued by the Central Water Commission of water storage dropping to a "critical" low in dams of Tamil Nadu and six other states including Gujarat,Maharashtra, Andhra Pradesh,Karnataka and Telangana as well. According to a of NITI Aayog, by 2020, 100 million people are expected to be affected by a shortage of groundwater in major Indian cities including Delhi,Chennai, Chennai and Bengaluru.
The crisis will become more danger in coming years with increasing demands and no access to clear water.Reports have also suggested of drying up of ground water in cities like Delhi by 2050. Thus,India is facing one of the worst water crisis which demands immediate action from the government.There is a dire need for effective policies and implementation to tackle the problem of water conservation because these water crisis in turn invite other major challenges like disease epidemic,food shortage,inflation etc.
Read More Latest Bollywood Movie Reviews & News
Read More Sports News, Cricket News
Read More Wonderful Articles on Life, Health and more
Read More Latest Mobile, Laptop News & Review
-----------------------------------------------------
Today's Trending Videos
Join Us on Youtube: Subscribe Our Channel Now