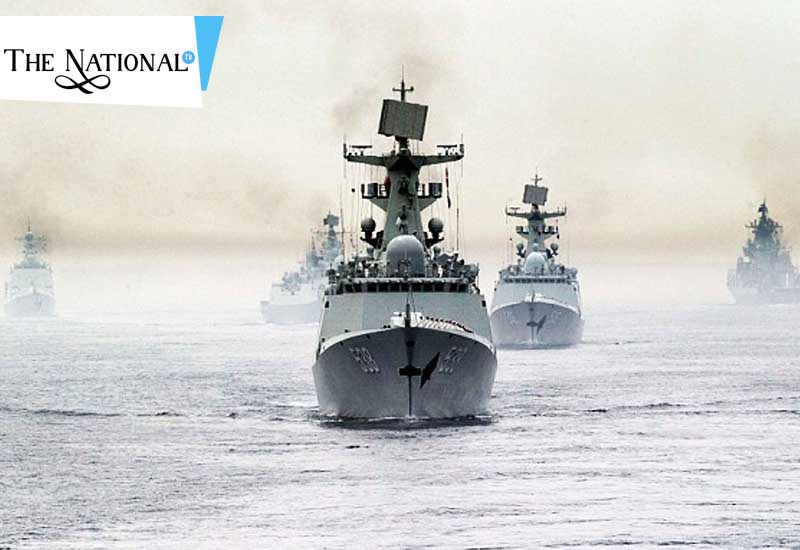 The incident comes just days after the Australian vessel come into the contact with a Chinese warship in the South China Sea and Aussie Helicopter pilots had been targeted with lasers
Sydney, Australia:
Three Chinese warships commotion moved the Aussies into a restless position who were enjoying the sunny winter morning at a Sydney harbor forcing the Australian PM to reassure locals everything is alright.
This came as a surprise the appearance of a Chinese flagged task group and around 700 sailors in the middle of all escalated concern on Beijing's growing military.
Aussie PM trying to deflect the concerns by saying "It may have been a surprise to others, but it certainly wasn't a surprise to the government,"
"We have known about that for some time," he said of the visit during a trip to the Solomon Islands.
Aussie PM Morrison labeled it as a reciprocal visit because they have visited China the Australian naval vessels.
The vessels are the Luoma Lake a replenishment ship, Yuzhao a class landing ship and Xuchan, a modern frigate well suited with the surface to air and anti-submarine missile systems.
The visit timing also has been popping up some questions as the ships come on the day of the 30th anniversary of the violent suppression of Tiananmen protests.
The day regime gunned down 100 of its own locals and prisoned thousands for protesting political change and end to state corruption.
On this PM Morrison said, "I think any reading into timing could be subject to a bit of overanalysis,"