News
Before her first Budget, Nirmala Sitharaman meets Manmohan Singh.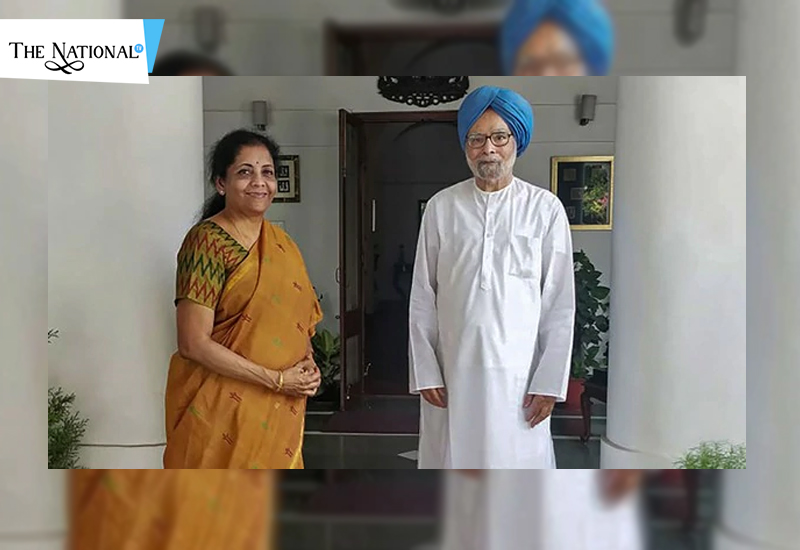 Current Finance Minister, Nirmala Sitharaman is about to present her first budget in parliament on July 5. Everyone is focused on it as it the first budget under her name, also the first budget of Narendra Modi's second win.Days before rolling out her budget, Ms. Nirmala met the former Prime Minister, Manmohan Singh. Dr. Manmohan is highly known for his economical knowledge. He has also held the reins of economic reform as the finance minister under Narasimha Rao government. The economic reforms he established in 1991 are still impeccable.This is the first time Ms. Sitharaman is meeting Dr. Singh, and sources for the finance department has said that this meeting was a courtesy call.
Adding to the first time things, this session of parliament is first in 3 decades in which Mr. Singh is not attending. Manmohan Singh, 86 has served for almost three decades as the member of Rajya Sabha. Dr Singh once quoted that he was not only the ''accidental prime minister'' of India, but also is the nation's ''accidental finance minister''.

''I have been termed as an accidental prime minister of the country, but I think that I was also an accidental finance minister.''He said this last December after the launch of his book ''Changing India''.Ms. Sitharaman, 59, is India's first full time woman finance minister. Howere, former Prime Minister, Indira Gandhi was also a finance minister, but that was an additional position.
BJP led National Democratic Alliance (NDA) government, on July 5 is going to roll in their budget for the financial year till March 2020. s​