News
Virat Kohli & Anushka Sharma Revealed About Pregnancy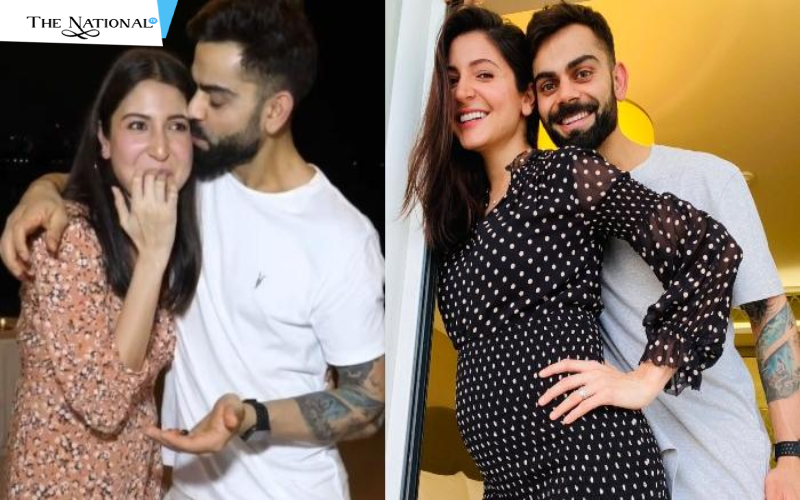 A few days after announcing the January 2021 arrival of baby Virushka, Virat Kohli revealed his and Anushka Sharma's reaction when they found out she's pregnant and his feelings on becoming a father. The year 2020 might have had several lows but the month of August had come with some of the best news which had delighted us from the heart. For the entertainment buffs, the best news came with Kareena Kapoor Khan and Saif Ali Khan releasing a media statement confirming their second pregnancy, followed by the announcement of Anushka Sharma and Virat Kohli being pregnant. 'And then, we were three! Arriving Jan 2021.' – said a tweet by Anushka and Virat which had taken the social media by storm. After innumerous pregnancy speculations and several clarifications over two-and-a-half-years of Anushka Sharma and Virat Kohli's married life, the lovebirds had finally made their fans feel over the moon with the announcement of their pregnancy.
On the professional front, Anushka hasn't signed any projects as an actor since Zero (2018), but had ventured as a producer and had made her digital debut with Paatal Lok and Bulbul. Anushka not signing any film had also become a reason for the gossip mills to churn her pregnancy speculations in 2019, which she had clarified later. Baby on board! Finding out that you are soon going to be a mommy is a feeling that takes time to sink in. And for your partner too, the feelings aren't different. In an interview with RCB Bold Diaries, on the YouTube channel of the IPL team he represents, Royal Challengers Bangalore, Virat Kohli revealed his and Anushka Sharma's reaction when they found out about her pregnancy and his feelings on becoming a father. Virat expressed, "It is an incredible feeling. It puts things into perspective for you. It is a beautiful feeling. It is difficult to describe how you feel, but when we found it, we were over the moon. When we announced, the kind of love that was showered on us it was amazing. People were genuinely so emotional and happy for us. We are looking forward to the third member joining the clan."
Virat Kohli and Anushka Sharma had celebrated their pregnancy with the IPL team Royal Challengers Bangalore (RCB). For the Indian Premier League 2020, the cricketers had traveled to Dubai and after a week of quarantining and tests, the RCB team had partied at a private beach. The team had celebrated Virushka's pregnancy and for the same, Virat had donned a casual white tee and black shorts while Anushka had flaunted her pregnancy glow and baby bump in an orange printed dress. Neetu Chandra of Garam Masala fame, who stays in the same building as Anushka Sharma's parents, had revealed in an interview with the TOI that she had a hint that the 32-year-old actress might be pregnant. Neetu had said, "I had seen Anushka downstairs a couple of weeks back. I felt she was pregnant." When asked how she had guessed it, Neetu had replied, "Well, Anushka was glowing." Speaking of her equation with Anushka's parents, Neetu had remarked, "I am close to aunty and uncle. They are such genuine people." She had continued, "A big congratulations to Anushka and Virat and their families as well. I am very happy for them."
Anushka Sharma had flaunted her cute baby bump and pregnancy glow in a black summer dress with white polka dots on it. And Virat Kohli had kept it simple, complementing his wife in a simple grey cotton tee and white pants. If you're wondering how Virat and Anushka had managed to keep the pregnancy a secret for so long, a family friend of the couple answered the same in an interview with the Times. The source said, "This pregnancy is easily the best-kept secret to come out of Bollywood in a really long time. The immediate families knew of it but they had to swear to secrecy and ensure that no one out of their group got a whiff of it."
Read More Latest Bollywood Movie Reviews & News
Read More Sports News, Cricket News
Read More Wonderful Articles on Life, Health and more
Read More Latest Mobile, Laptop News & Review