News
After a 109 hour long rescue mission, the 2-year-old toddler Fatehveer declared dead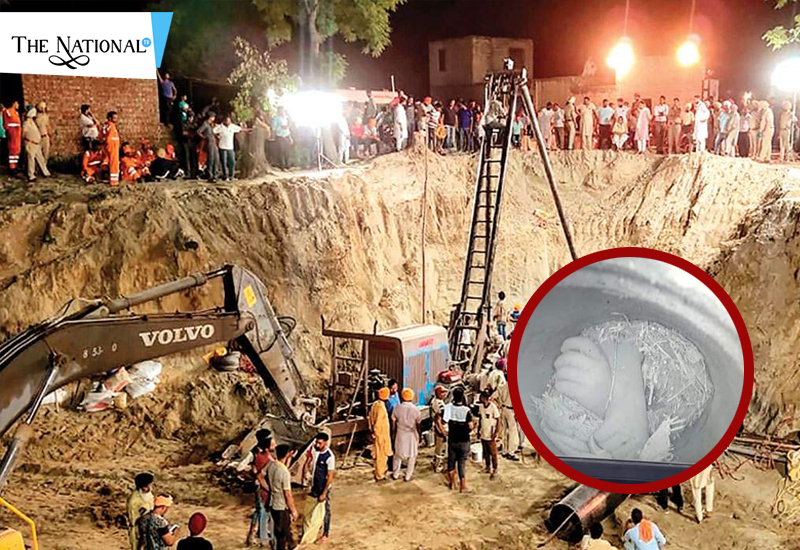 SANGRUR: On Monday Fatehveer turned 2 years old and a day after his birthday when he finally pulled out from 150 feet long bore well at Bhagwanpura after a grueling 109-hour struggle, he was declared dead. The incident happened in Punjab's district at 5:15 am on Tuesday.
The toddler was taken immediately to the Chandigarh's Post-Graduate Institute of Medical Education and Research in a waiting ambulance accompanied by the doctors and a life-support ventilator. But it was too late to do any as the doctors declared him dead on the spot. All because of the 5 days long botched operation resulting in youngling to endure the trauma, hydration, hunger and soaring heat taking the child life to its end.

"Chandigarh PGI releases a statement stating post-mortem exam results that "the death occurred a few days back".
Last time the team who was monitoring Fatehveer through a mini surveillance team saws his hand moving was at 5:10 am on Saturday.
This whole operation was blotted with mismanagement and hit-trial. The National Disaster Response Force (NDRF) was given the task and is termed as their toughest situation ever. NDRF 7th Battalion commandant Ravi Kumar told TOI, "It cannot be termed as failed operation. NDRF though hasn't much expertise in handling such a situation (of retrieving human being from borewell), yet we did our best to retrieve the boy."
As per the NDRF plan, the child was to pull out from a 36-inch borewell drawn parallel to the 9-inch wide bore-well where the child had been fallen. Still, the task was not easy but the volunteers and Dera Sach Sauda men made the whole operation whole lot difficult for the NDRF team by digging a connecting tunnel between the two borewells.

In the end, the child was finally pulled out after a gruesome 109 hours from the borewell trapped for 5 days and not forget the botched operation by the NDRF fuelling tensions and tempers leading to wide protests from the public. The situation can easily be dealt with more carefully and fast should the army come on the first day. After the child post-mortem, a helicopter takes back the toddler to the Bhagwanpura cementing him in small wooden coffin ashtray to flames as crowds gather in groups with everyone eye running with tears.