News
2 Pathankot Stations on High Terror Alert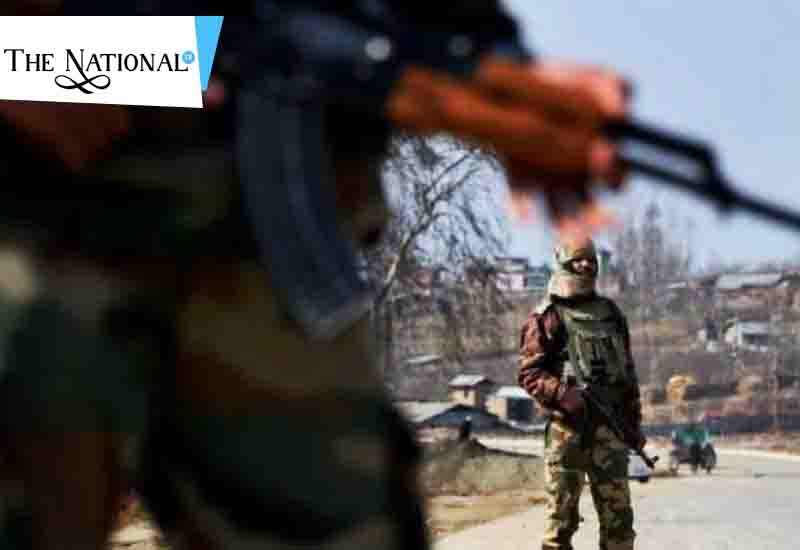 The two train stations in Punjab's border district of Pathankot have been put on high alert after getting signs of the threat of explosions triggered by Pakistan's spy agency ISI. Pathankot is a cantonment area in the state of Punjab for which the Railways issued an alert for the Pathankot Cantonment station and Pathankot Junction station on Saturday. After the input, the security was strengthened in Pathankot and Gurdaspur especially Batala town. The high rise security is maintained by police, army and BSF who are conducting massive checking operations. The advisory has been circulated all over the area to remain vigilant for the same. The staff at the stations is also guided to check thorough checking in parking areas and at points where people have gathered. Employees have also been told not to park their vehicles in the parking area and asked to check unattended items lying in and around the two stations.
"Security agencies intercepted a call from Pakistan on Friday evening in which callers were heard saying about movement of suspects in a truck to Pathankot or Dinanangar in (Gurdaspur)," police said. After the input, Punjab police conducted massive search operations with 400 security people with Special Weapons and Tactics Team and BSF personnel. The police authorities are on high vigilance as they don't want any stone unturned to keep the securities on high. Vehicles going and coming from Himachal Pradesh and Jammu and Kashmir are checked thoroughly as well as authorities and security forces have kept keen eye over the borders. This is done because the Pathankot Cantonment station is merely 2km from the Air Force station and near about 20km from the International border.
Pathankot has always been a target of terrorists and this time as well the inputs highlight that terrorists are planning for something big but the security forces and police vigilance has been made so strong in the area that they are ready to fuse all such ill fated plans. In January 2016, an Air Force station in Pathankot was attacked by heavily armed terrorists who entered India from Pakistan. The attack then, took toll of seven soldiers. The six terrorists that sneaked into India were also shot dead by Indian army after an intense four-day operation.
The stations are put on a high alert on a day when India and Pakistani officials are meeting over the border in Punjab to discuss technicalities about the Kartarpur Sahib project. The securities hint that this could be a major target for the terrorists due to which high vigilance is required in and over the area.