Interesting
Valentine's Day Should Be Celebrated Or Not ? | Valentine's Week Date List | Facts About Valentine's Day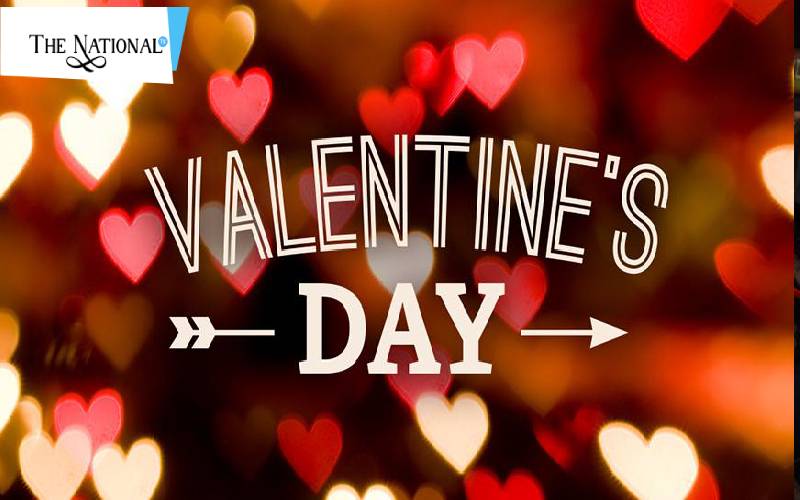 Valentine's Day is one of the popular among youngsters all over the world including India. On this day thousands of boys express her feelings to their girlfriends for love by offering dinner confectionaries, greeting cards visit parks and cinema and offer red flowers and gifts. Valentine's day is celebrated based on Saint Valentine which is celebrated every year on February 14. This celebration is recognized as a cultural and commercial festival of romantic couples and youngsters all over the world. At present days married couples also celebrate this day to express and share her feelings with wife and going for dinner in the restaurant, visits malls for shopping and watch a movie in the cinema hall.
Valentine's day is a foreign festival that is accepted by Indians. Earlier most of the rich people celebrate this day but this day is gaining popularity that a large number of middle-class people also celebrate this day. Some of the couples visit malls for shopping and going to a long drive to spend time. Several people launch a party and celebrate with close friends and family members for gathering and enjoyment at home.
VALENTINE'S WEEK
The celebration of Valentine's day week starts on February 7 with Rose Day to February 14. The list f celebration Valentine Day week as
Rose Day – February 7
Propose Day – February 8
Chocolate Day – February 9
Teddy Day – February 10
Promise Day – February 11
Kiss Day – February 12
Hug Day – February 13
Valentine Day – February 14
But in our country, society does not accept the valentine's day because they think that celebrate this day against our cultural values of the Indian culture. Some people think that the rate of crime and rape increases due t valentine's day. Thus several political parties forced to not to celebrate this day. Valentine's day also promoted a live-in relationship which is not good for our culture and threat t vanish marriage celebration. In a live-in relationship, a boy and a girl live together without marriage which is not acceptable for the culture. On this day boys and girls together celebrate midnight which increases crime and rape.
There are some of the points are discussed in favor and against the celebration of Valentine's day are given below –
Favor – There are several points to favor the celebration of Valentine Day which is discussed below –
Celebrating Valentine's day helps in making the strong bonding between wife and husband or boyfriend and girlfriend.

It is great for young bachelor and married couples to express and share their feelings with wife or girlfriend that helps in making a strong relationship between them. Normally the boys propose to the girl for expressing his feelings on this day.

There is a large number of couples visit hotels, parks, malls, restaurants and movie halls which are beneficial for the company t gain profit and earn more money on this day.

It is the celebration of love in which a boy offers red roses with chocolates and greeting cards and proposes them to the girl for marriage.

This day is also beneficial for the shops of flower bookies, pastries and chocolates due to most of the girls like chocolates and flowers

On this day some of the people celebrate with family members and close friends which increases and creates love among them.
Against – There are some of the points which against the celebration of Valentine Day are as given below-
Most of the girls and boys celebrate Valentine's day celebration at midnight parties thus it is one of the main causes of an increase in the case of crime and rape against girls.

On this day the demand for alcohol increases in parties that are not good for health and also responsible for increasing accidents and crime.

Valentine day is not suitable for our Indian culture as it promotes live in relation relationship which harms the culture of our country.

Some of the young couples are romancing in the public as it promotes by Valentine's day which is against our traditions and cultures.

Several boys and girls are celebrating Valentine Day are of different religions and caste which increases the tension among families as well as in the city.

This day is challenging for law and order situations in the town or city due to a large number of people oppose this celebration of this day.
Read More Latest Bollywood Movie Reviews & News
Read More Sports News, Cricket News
Read More Wonderful Articles on Life, Health and more
Read More Latest Mobile, Laptop News & Review